Car title loans are widely available in California. Before moving forward with a car title loan in California it is important to understand how they work, how much they cost, how long they are, and how different lenders operate. Understanding how interest is charged also helps make sure you get a loan you can repay.
How Title Loans in California Work
Technically, car title loans of up to $2500 are permitted in California and regulated by the state. The interest rate is capped, so most title lenders will not make loans for under $2501 in California.
By exceeding the small loan cap, the interest rate cap that California imposes on lenders does not apply. This means if you are looking for a title loan of less than that amount, you will have a very hard time finding a lender in California to make that loan.
This would mean they would have to charge a low rate and are unlikely to do so. In fact, just about every California title loans website has a minimum loan amount of over $2500.
Some consider this exploiting a loophole. If you need a title loan, focus on finding a loan with a reasonable rate, a payment you can afford, and a total loan cost that isn't excessive.
With that in mind, here is what you should look for with a car title loan in California. The interest rate for your title loan has a major affect on the costs of the loan. Finding the lowest rate title lender, with no fees, will help you get the best title loan in California.
Tips for getting the Best Car Title Loan in California
Now that you know why lenders in California have high minimum loan amounts, make sure you find a lender that you can do business with. A few characteristics to look for:
No prepayment penalty – this is especially important if you borrow over $2,500 when you don't need it. Make sure to find a lender with no pre-payment penalty. This will allow you to repay the amount you don't need as soon as possible.
No minimum loan term – some lenders extend the loan terms out to several years. This causes the total loan cost to increase substantially.
Best Place to get a Title Loan in California
The best place to get a title loan in California is the place with the lowest interest rates, no fees, and easy repayment options. Why pay more for the same loan? If you are in California and looking for a title loan, we recommend doing some research first to find the best title loan at the best rate.
Contact several companies and get a quote. Also, read the fine print in the loan agreement and the disclaimers on lender sites. This can tell you a lot about how a lender operates.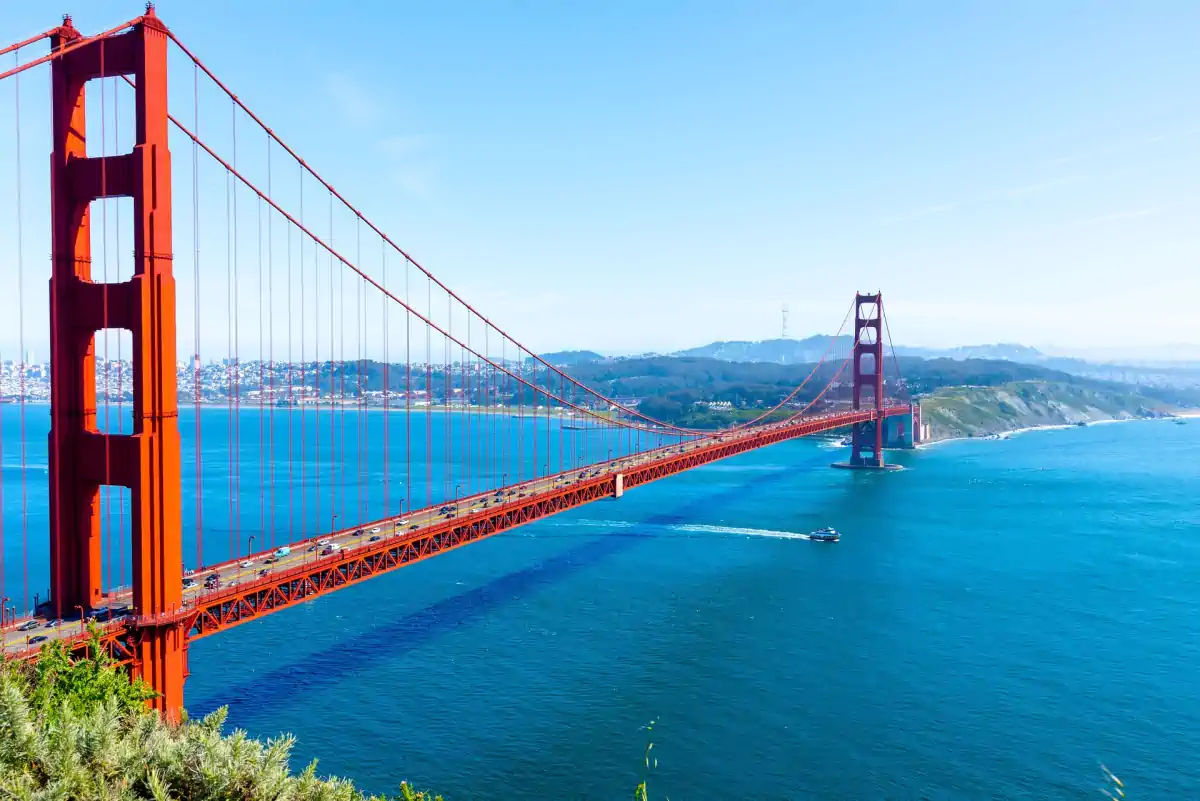 How do Car Title Loans work in California?
You may be wondering how car title loan work in California. Title Loans in California are monthly installment loans, similar to other states but very different than single payment title loans.
Monthly installment loans mean the loan is amortized over the loan period with equal monthly payments consisting of both principal and interest. This means you are reducing the principal balance of the title loan every month.
Be advised that a loan with a high interest rate costs more the longer you keep it. Getting a title loan with a repayment term of 12 months or less will save a significant amount of interest.
Getting a loan with a term of 36 months will cost a significant amount of interest. It is important to evaluate the total cost of the loan before committing to it.
What do I need to get a Car Title Loan in California?
To get a title loan you will need to own a vehicle with equity and no existing loans. Every lender has different requirements, but, at a minimum most lenders require: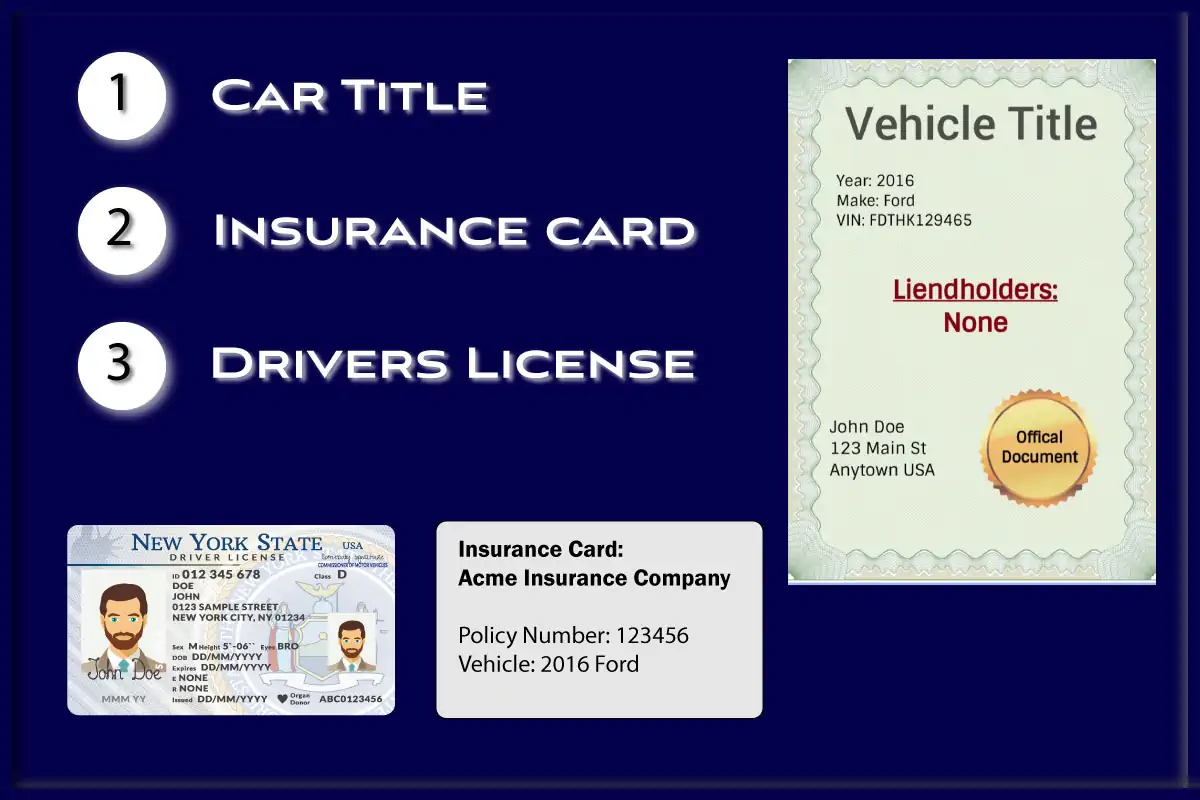 A lien free title
Valid government issued ID (Drivers License)
Proof of insurance
Proof of income.
Some lenders have additional requirements ranging from personal references to a spare key. For car title loans online, lenders also require pictures of the vehicle.
How much do Title Loans Cost?
The costs of a title loan vary widely from lender to lender. In California, interest rates can vary widely and repayment terms can exceed a year. A 36 month loan, with a high interest rate, will be very expensive to repay.
Title Loans are designed to be short term solutions; we do not recommend any title loan over 24 months. In all cases, you should try to repay the loan as fast as possible to minimize interest charges.
Fast Title Lenders developed a title loan calculator to provide our customers with title loan costs. Our calculator also lets you compare costs to another lender using their interest rate.
Can I prepay the Loan without a Penalty?
Yes, you can prepay the loan at any time with no penalty. You can also make early payments and pay more than the minimum monthly payment to help reduce interest charges and pay off your loan faster.
Do I get to keep Driving my Car?
Yes, one of the key benefits to a Title loan is you keep driving your car during the repayment period. When you make your final payment, your title is returned to you.
How do I get a Title Loan in California?
To get the best Title Loans, with the lowest rates and lowest payments, simply apply online. Fast Title Lenders has an easy online application that only takes a minute to fill out. Get the fast online title loan process started by filling out the application.
Conclusion
Car Title Loans in California do not have to have triple digit interest rates with repayment totals that are more than double or even triple the loan amount. If you are looking for a better way to get a car title loan in California, find a better lender.
You will want to find an honest, direct, and reputable lender. These lenders will be able to give you a quote, and will not charge prepayment penalties or origination fees. To learn more about how title loans work feel free to visit our site.