Fast Title Lenders
Car Title Loans
Fast and Easy
Your Car is your Credit
No Pre-set Limit
Online Title Loans
Keep Driving your Car 
Online title loans are a fast and easy way to borrow cash, when you need it most, by using the equity in your vehicle as collateral.  
We started Fast Title Lenders to offer a better and cheaper option to many of the car title loan companies that charge very high rates by offering better title loans at the lowest interest rates available. 
If you're looking for a better option for a fast online title loan you are in the right place. We may be able to offer a good solution if you have a vehicle with equity and an urgent financial need.
Fast title loans can be obtained for a variety of vehicles, with lower payments, in as little as 30 minutes, and for online loans the same day. Why pay more for the same loan?
Fast Title Lenders understands these loans are often used for unplanned expenses and emergencies. In these cases the need to complete the loan fast is a top priority.  
Not everyone has a large savings account or available credit for emergencies. Obtaining a loan quickly is often a necessity. 
We focus on not only lower rates and cheaper payments, but also fast service. Focusing on speed allows us to offer the best title loans quickly.
This means less wasted time and includes online loans that can be completed within 24 hours. 
The quick and easy process is streamlined and optimized to maximize efficiency and cut out wasted time and effort. This means less waiting.
Lowest Interest Rates
We started Fast Title Lenders to inform that there is a better and more affordable option to the lenders that charge up to 25% per month interest. Lower rates result in cheaper loans. This equals lower payments for the same loan. Why pay more?
Privacy Respected
Fast Title Lenders keeps your information safe and secure at all times. Additionally, your credit score will not be affected when applying. Privacy is at the top of our list. The best companies should safeguard information.
Fast Service
Use the equity in your vehicle to get fast cash for emergencies, unplanned expenses, or any other reason. The streamlined and optimized process means same day loans. Speed is a key factor to providing top of the line service.
Fast Title Lenders Benefits
As one of the top title loan companies, we offer benefits that many companies simply do not. 
Our optimized and streamlined process, combined with a lower interest rate, equals unparalleled value and service. Some benefits include:
Easy Instant Online Application – start the process fast 100% online
Real Time Estimate 24/7 – get cost related information any time
Keep Driving your Car – no disruption to transportation
Your Car is your Credit – bad credit is ok
No pre-payment penalty – pay off your loan early any time
No Hidden Fees – understand all fees up front
In addition to benefits, online auto title loans also have costs. They can be expensive compared to some other loan types. With some lenders, these costs can be, and often are, excessive.
To determine if the loan is worth it, perform a simple cost benefit analysis and weigh the benefit of the loan versus the cost. 
It is important to note that these are meant to be short term solutions. This includes title pawns.
With Fast Title Lenders finding the cost is easy. Simply use our title loan calculator to get a real time estimate. Your car is collateral for the loan, so credit history does not dictate the loan amount. Vehicle value does.
Find The Right Title Lender
Before jumping in to a loan, we highly recommend spending some time learning about how they work, how interest is calculated, and the pros and cons.  
This will help save you money and make sure you get a loan with a more affordable payment.
Additionally, do a bit of research on the lender and find the best place to get your loan. Location is important but not more important than cost or reputation. 
Finding a title loan near you is good, but finding the best title loan is better. The closest title loan place may not be the best.
It is better to educate yourself on this topic before you sign a loan agreement. Rushing in to a loan is not advisable. This includes online options. 
Finding a lender that is direct and upfront about their costs will give you a better idea of whether or not one is right for you. Understand the rates and terms of the loan before committing. 
All loans have pros and cons, but overpaying should be avoided.  Finding a reputable company with top-notch service and the lowest rates should be a priority. 
Finally, make sure you are a good candidate for a car title loan. These loans are not the right choice for every situation. They vary by state, so make sure your state permits them. 
What makes the Best Title Loan Company?
Finding the best company that can meet the requirements for your situation should be a top priority.  This can be difficult depending on where you look and what you look for. 
Try to avoid simply searching for title loans near you and finding the closest place; find the best place. With more online options the deciding factor should no be whether or not the title loan place is near your location. 
We realize it can be challenging to find accurate information, and, more importantly, determining how to recognize the good sources of information.
Most published articles have an agenda. Many are ways of advertising for either title lenders or their competitors. With this in mind make sure to read multiple sources. Use common sense when you find a site with forms to fill out on every single page.
So, what makes the best title loan company? Is it Size? Cost? Reviews? Availability? Service? Location? Reputation?
The right answer is the company that provides you with the "best solution for your situation". Obviously you want to make sure they are reputable and have been around a while. 
Cost, honesty, transparency, and convenience are some of the characteristics that factor in. Of course, finding a title loan that is close to you is also a plus. 
However, with the number of online title loan companies finding a title loan near you is not necessarily as important as it used to be. 
There are plenty of companies claiming to be the best. The best company for one situation may not be the case for another. Fast Title Lenders has a proven history of offering the best solutions. Avoid paying fees on top of interest if possible. 
The process is streamlined and optimized to provide fast loans with easy to understand requirements. Making payments is also easier and more convenient when multiple payment methods are accepted. 
Neither the closest place nor the first result in a web search is necessarily the right choice. In fact, the opposite is often true. Some of the best title loans are from smaller companies that offer lower rates and better service. 
Take some time to find the lender that you feel most comfortable with that provides the most appropriate loan for your situation. This often includes looking into more than just the closest lender. 
Fast Title Lenders specializes in one kind of loan, car title loans. This allows us to offer lower interest rates resulting in cheaper payments for the same loan. 
Our philosophy is simple and includes the following core principles:  
Offer the lowest rates possible;
The best customer service;
A real time estimate; and
Fast online approval.
This method works and helps customers with a solution to their short term financial needs. 
Proceeds from the loan can be used to cover any expense. What if you already have a title loan but don't have the best rate? Consider a title loan refinance to reduce your cost. 
Fast and Accurate Information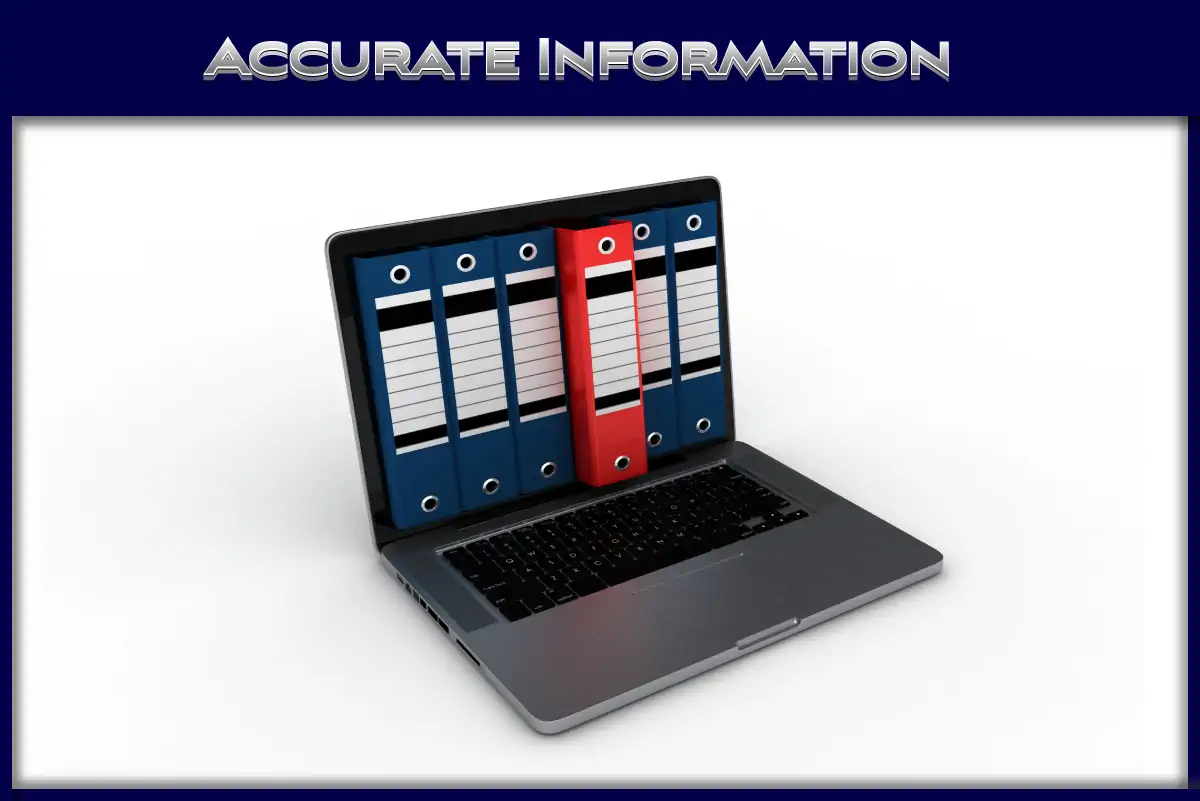 Fast Title Lenders believes every customer deserves an accurate estimate and quote. 
Some lenders will not provide a quote for one simple reason; the interest rate is very high and they know most consumers will not proceed. 
Others prefer to get the customer invested in the process and provide the costs at the last minute.  
There should be no "qualifying" for the lowest rate. One of the benefits is no credit check; so borrowers should be treated equally. 
Use our car title loan calculator to get a real time estimate now and see if one is right for you. There is no obligation. Lower rates equal lower payments with no hidden fees. 
Fast Title Lenders has spent the last several years refining the process to improve and offer top quality services.  We listen to customers and incorporate their feedback. The best title loan companies offer the following advantages:
Lower rates equal savings for the customer; therefor ensuring we provide every customer with the cheapest title loan possible. With title loans interest rates matter.
2. Straightforward and Direct
We are straightforward, direct, and upfront. Our philosophy involves providing customers with the information they need to make the best decision.  This includes a real time estimate with our calculator. 
We give every customer the information they need to make an informed decision, even when that decision is not a title loan.  There are several top alternatives that every customer should analyze before committing to any loan.
We care about our reputation and are committed to providing our customers with the ideal solution that fits their needs. 
Our history of exceeding our customers' expectations has earned us a spot at the top of the list of the best loan companies. 
The best title loans have no hidden fees of any kind. No loan origination fee and no pre-payment penalty. 
Make sure you understand any and all fees associated with your loan. 
Title Lender Responsibilities
Part of being one of the top title loan companies includes ensuring we provide customers with the right information. We have dedicated a large portion of our resources to doing just that. 
We accomplish this by providing detailed interest explanations, insights into how typical title lenders and companies operate, what makes a good candidate, and a wide range of other information. 
It is our philosophy that an informed customer makes the best customer. When customers understand how the loan works and the associated costs they are more likely to be satisfied. 
We have found that customers generally appreciate transparency and information sharing. 
A customer who understands the loan agreement, and more specifically, how much their loan will actually cost, is much more likely to result in a satisfied customer. 
Title loans have been a bit slow to catch up with technology for multiple reasons. Additionally, finding a direct lender with a good reputation can be a challenge. 
Online options are, however, now available in many states even for title pawns and title loans with direct deposit. This makes finding a title loan near you is much easier. 
Simply inquire online to start the process.  We should also point out that there are many companies advertising "instant online title loans". While these may be very fast and often same day, they are not actually instant.
The same benefits that apply to in person loans also apply to online options. Consider all factors before getting your next title loan including interest, fees, repayment methods, and lender reputation.
Additionally, online loans with no inspection and no store visit are also available. These are an option for those without the ability to visit a lender or third party inspector. This is especially true for online title loans without showing the vehicle.
Vehicle value is the key factor in determining how much you can borrow with a title loan online, not your credit score. This makes it important to know the fair market value of your vehicle.  
If getting top dollar for your title loan online is important to you then find out what your car is worth before you apply so you know what to expect.
If you haven't checked your vehicle's value now may be a good time to do so. This will give you an idea of what the max loan amount will be. 
A vehicle title loan is secured by your car, truck, motorcycle, or SUV. The value of your vehicle will absolutely affect the amount you can borrow. Having an idea of what your car is worth will help prepare for a title loan.
Have a classic or collector car? Classic car title loans are a popular option for car owners that do not want to part with a collector car that is not replaceable. You can also use your motorcycle title to borrow against the equity in your motorcycle.
A vehicle's fair market value is what a willing buyer would pay for the vehicle today.  You can get an idea from one of the online valuation tools like NADA or Kelley Blue Book.
There are a wide range of factors that can affect the value of your vehicle. The most important are year, make, model, mileage, and condition. 
Additionally, vehicle history is important. A vehicle history report will identify any accidents, salvage history, fire or flood damage, and odometer discrepancies.