Lowest Interest Rates - Save with lower payments
Private and Discrete - No Credit check
Fast and Easy - Apply Online
No Pre-set Limit - Borrow what you need
Lowest Interest Rate
Car Title Loans
Lower rates = lower payments.
Title loans made easy.
Title Loans at the Best Rates
Title loans are the fastest and easiest way to turn the equity in your vehicle into cash when you need it most.  We started Fast Title Lenders to provide a much better option than the typical title lenders that charge very high rates.  If your looking for a better option for a fast title loan, and have a vehicle with equity, we can help with our low rate discount title loans. By charging a fraction of the rate other lenders charge, we provide the cheapest title loans with lower payments. Why pay more for the same loan?
Why Title Loans?
When you need cash quickly, with no credit check or lengthy loan process, a title loan may be right for you. Title Loans can be a lifeline for those who own their vehicle and are in need of short term funding. 
It is, however, important to understand how car title loans work, title loan interest, and how different lenders operate. As a transparent lender, we provide that information throughout our site. Title loans are not the answer for everyone. 
Our Car Title Loans
Fast Title Lenders specializes in one kind of loan, Car Title Loans, which allows us to provide the lowest interest rates available resulting in the cheapest title loans.  Our philosophy is simple (and different from most lenders) and includes the following core principles:  
Provide the lowest rates possible;
The best customer service;
A real time accurate quote;
Easy payment options, and
Fast online approval.
This method works and helps our customers with a solution to their short term financial needs. Use the cash proceeds from a title loan for emergencies, unplanned expenses, or any other reason. 
Title Loan Benefits:
As the best title loan company in the nation, we offer benefits to all of our customers that most lenders cannot match. We provide the cheapest and easy title loans. Benefits of our loans include:
In addition to benefits, title loans also have costs. With some lenders, these can be significant. To determine if a title loan is worth it, perform a simple cost benefit analysis and weigh the benefit of the loan versus the cost. 
With Fast Title Lenders finding the cost is easy, simply use our title loan calculator to get a real time quote and estimate.
Fast Title Loans done Better
We understand title loans are a necessity for unplanned expenses and emergencies.  Not everyone has a large savings account or available credit. Fast Title Lenders provides same day cash at rates our customers can afford. Our services give fast title loans to customers with a clean, lien free vehicle title. We have a streamlined,  easy title loan process that allows us to provide fast title loans in less than 30 minutes. 
Lowest Interest Rates
Looking for a title loan but don't want to pay back more than double what you borrowed, or even worse, triple?  Tired of paying triple digit interest rates? Lenders charging these very high rates are what prompt people to ask "Are Title Loans Bad?".  
We can help by providing a car title loan with a payment schedule that is reasonable and affordable.  We understand that paying more than twice what you borrowed is not reasonable and in many cases not possible. All title loans have pros and cons, but overpaying should be avoided; we can help with that by providing a discount title loan.
Unlike other lenders that charge very high (200+% APR) rates, we charge 8% per month making our title loans more affordable for everyone with a vehicle and a need for quick cash for an urgent expense.  Some title lenders try to make it difficult to figure how their costs are calculated. We shed some light on this topic on our title loan costs article.
Find The Best Title Loan
Before jumping in to a title loan, we recommend spending some time learning about how title loans work, how interest is calculated, and the pros and cons related to title loans in general.  
Additionally, do a bit of research on the lender (whether you choose us or another lender) and find the best place to get a title loan. It is better to educate yourself on title loans before you sign a loan agreement. Finding a lender that is direct and upfront about their costs will give you a better idea of whether or not a title loan is right for you. 
Get an Accurate Title Loan Quote
Fast Title Lenders believes every customer deserves an accurate quote.  With no credit check, the rates are the same for all borrowers, so providing a quote is easy for us. 
Most lenders will not provide a quote for one simple reason; the interest rate is very high and they know most consumers will not proceed. They try to get the customer invested in the process and provide the costs at the last minute. We are transparent and prefer to be honest and direct about what we charge. This has helped make us one of the best title loan companies. 
There is no "qualifying" for our best rate. Honestly, we don't understand why lenders would make you "qualify" for their best rate. One of the benefits of a car title loan is no credit check; so all borrowers should be treated equally. Get a real time car title loan estimate now, with our best rate, and see if one is right for you.
The Best Title Loan Company:
There are plenty of companies claiming to be the best.  Fast Title Lenders has a proven history of providing our customers with the best possible interest rates, easy repayment options, and no fees. This equals the best title loans period.  Our title loan requirements are clear and straightforward. Our Title Loan Process is streamlined to provide fast cash with an easy to understand agreement with no fine print. We offer easy payment options that make repayment simple and convenient. 
We have spent years refining our business model to provide better service and benefits to our customers that other title loan companies do not; making us the best title loan company providing the best title loans. This includes providing the cheapest title loans, and also implementing improvements ranging from applying online to paying online, convenience and low costs are keys to our success. We provide fast title loans, at the lowest interest rates.  Keys to why we are the best title loan company include:
Lowest Interest Rates
We started Fast Title Lenders to provide a better option to the typical title lenders that charge 15% - 25% per month interest. Our interest rate is much much lower, allowing us to provide every customer with the cheapest title loans at a fraction of the cost.
Private and Discrete
Fast Title Lenders does not check credit and your credit score will not be affected when applying for a title loan. We value privacy and discretion and keep your information safe and secure.
Fast and Easy
A title loan is the fastest and easiest way to get cash using the equity in your vehicle. Get quick cash for emergencies, unplanned expenses, or any other reason. Our streamlined process in most cases only takes about 30 minutes.
Fast Title Lenders has spent the last several years refining our business model to become the best title loan company.  We listen to our customers, and have incorporated their feedback to offer the following advantages:
1. Low Interest Rate Title Loans–
We keep our expenses low and pass that savings on to the customer; therefor ensuring we provide every customer with the cheapest title loan possible. We pioneered charging lower rates and our 8% per month rate is hard to beat.  Other lenders advertise "Low Rates", in our case it is true. 
2. Straightforward and Direct Lender

 –
We are straightforward, direct, and upfront. Our philosophy involves providing our customers with the information they need to make a decision.  We provide a real time title loan estimate with our title loan calculator. We give every customer the information they need to make the right decision, even when that decision is not a title loan.  
3. Reputable Title Loan Company – 
We care about our reputation and are committed to providing our customers with the solution that best fits their needs. Our history has earned us a spot on the list of the best title loan companies and are proud to be a reputable title loan company. 
4. Fast Title Loans with No fees

–
There are no hidden fees of any kind; no loan origination fee, no pre-payment penalty.  Whether you choose us or another lender, make sure you understand any fees associated with your title loan. 
5. Title Loan Cost Savings

 – 
Our average loan is $4,000; which results in a savings of over $200 a month on a 12 month loan. That is a total savings of over $2,400 using 15% per month (180% APR) as the rate our competitors charge (some charge even more).
View our 5 Star Reviews and see what are customers are saying about us.
Looking for a the best place to get a title loan, with the lowest payments?  See us for your next car title loan. No time to visit us? Take a look at our best best Title Loans Online.
Online Car Title Loans Options
Car Title Loans have been slow to catch up with technology. Additionally, finding a direct lender with a good reputation can be a challenge. Online title loans are now available in many states.  
Simply fill out our online application to stat the process.  There are many companies advertising "instant online title loans". We are one of the fastest lenders and pride ourselves on quickly funding loans, but they are not instant; no title loan is. 
We provide the same benefits with our online options that result in the best online title loans. Consider all factors before getting your next title loan including interest, fees, and lender reputation.
Title Lender Responsibilities
Part of being the Best Title Loan Company is ensuring we provide our customers with accurate, up to date, honest information about title loans. We have dedicated a large portion of our resources to doing just that. From providing detailed title loan interest explanations, insights into how typical title loan companies operate, what makes a good title loan candidate, and a wide range of other information most title lenders prefer not to disclose. 
It is our philosophy that an educated customer makes the best customer. They are more likely to make payments on time, communicate when a payment will be late, and generally appreciate the transparency we provide. A customer who understands the title loan agreement, and more specifically, how much their loan will actually cost, is much more likely to result in a satisfied customer. 
Title Lender Review – How we Operate 
When researching what drives most negative reviews for the large title lenders; many are related to two main factors. Fast Title Lenders learned what not to do as a Title Lender based on reading negative reviews. 
The first is the customer not understanding how much they were being charged for the loan. Many customers were shocked to find out a $2,000 loan was going to cost over $6,000 to repay. We avoid these situation completely by providing our customers with our costs up front with our Title Loan Calculator. Additionally, we charge a fraction of what the large and medium sized lenders charge and have an easy title loan process that involves cost transparency.
The second relates to customer service and communication. Many customers had their vehicles repossessed without a late payment because of a miscommunication. Others had fees charged because of a miscommunication. And some had their titles lost or sent to the wrong address. We avoid these issues completely by keeping an open line of communication with the customer during the process. 
Title loan costs are one of the most, if not the most important factors fot the customer.  These costs can quickly add up. One of the reasons title loans have a negative stigma is because of the very high rates most lenders charge.  
Our discount title loans help make payments affordable. We developed our Title Loan Calculator to provide every customer with an accurate title loan estimate and quote with the full details about the cost of a loan with us.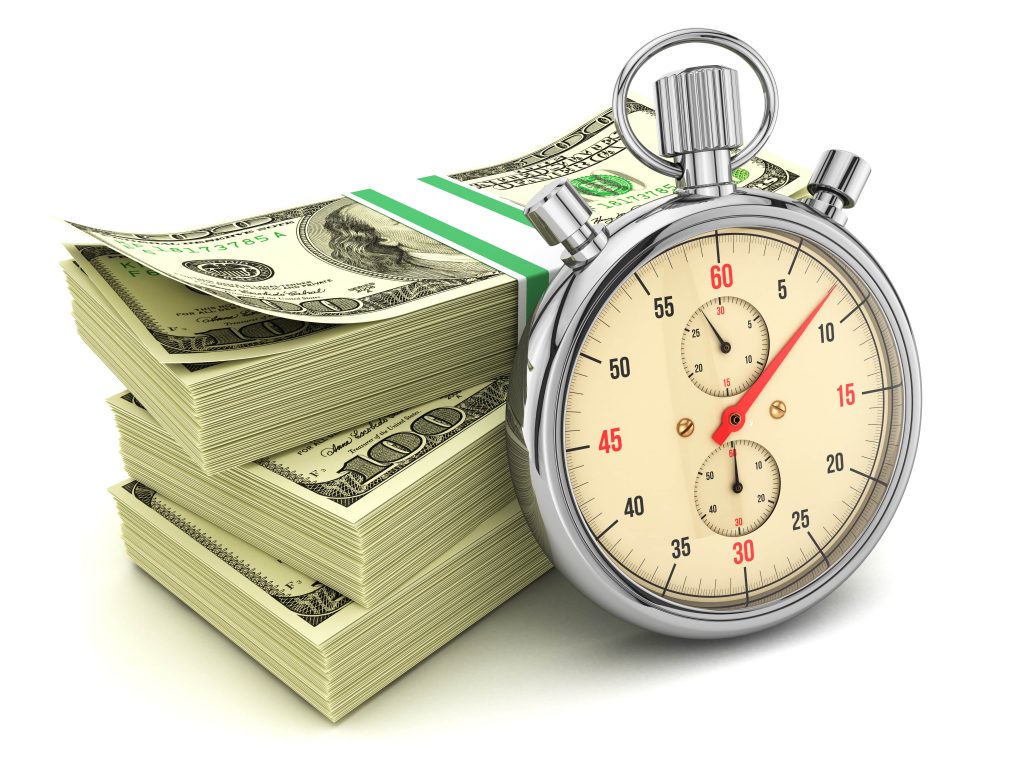 Faster is better, but faster and cheaper is best. Our process is completely streamlined to quickly and efficiently get our customers the quick cash they need.  We are one of the fastest lenders in the business without cutting corners. 
We provide same day cash, in most cases about 30 minutes. Want to make sure your title loan goes smoothly? Make sure you meet the title loan requirements before applying. 
Is a Car Title Loan Right for you?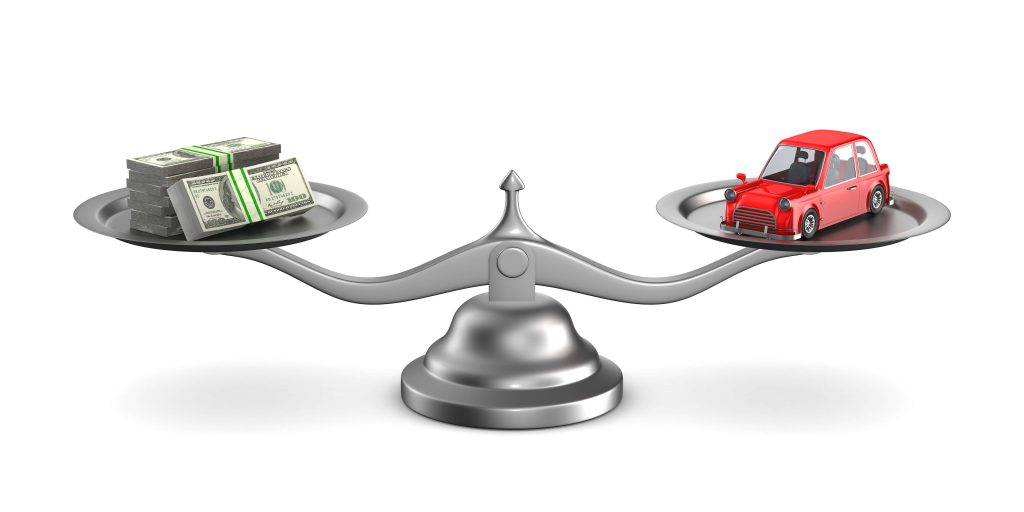 Despite what most Title Lenders would have you believe, Title loans are not the answer for everyone. For some, they are a lifeline to get through the most difficult times. For others, they can become the cause of a seemingly endless debt cycle. To decide, you need to weigh the costs of a title loan versus the benefits.  We discuss several example cost benefit analyses when providing an answer to whether or not title loans are worth it.  We prefer to make sure our customers will benefit from a title loan. 
This makes the decision to move forward with a title loan a very important one that can make a significant difference in your financial future. To find out if you are a good title loan candidate, or should seek an alternative, read our complete guide on how to get a title loan. The guide goes over everything you need to know about vehicle title loans. 
Once you decide you are a good candidate, there is still an important decision to make: the direct title lender. The choice of title lender can make the difference between a positive experience that improves your financial situation; or a very high interest loan that is nearly impossible to repay. These loans, from the least advisable lenders, can complicate your financial situation for years to come. Ironically, the loan that was supposed to solve your problem results in more long term problems. Make sure to learn how car title loans work before getting one. 
A direct online lender may provide the best option if you are looking for online title loans direct lenders.  A direct lender, like Fast Title Lenders, is also the best choice for an in person title loan. This is not the only criteria, you will want to find a lender that charges reasonable rates, no fees, and offers a contract that is easy to understand. Make sure you can easily repay the loan. We detail this process in our article about how to get the best deal on a title loan. 
We spent several years streamlining the process and incorporating process improvements to make it more user friendly. Our car title loans page outlines the process, and our Title loan process page provides full details related to each step.  Car title Loans online also follows a similar process without the need for a store visit.
Many potential title loan customers search for title loans near me. While finding the closest title lender is tempting to save time; it is much more important to find the lender with the best rates and the cheapest title loans. Unlike a product or service, a title loan results in cash. The cash received from one lender is no different than the cash from another lender. The difference is the interest rate and the repayment terms; in other words how much the loan will actually cost you. Why would you pay more for the exact same thing?
In some sates title loans are called title pawns. These loans are very similar to title loans. They are both secured by the vehicle and both allow you to continue to use and drive the vehicle during the loan term. 
Before applying for a title loan or title pawn you will want to make sure you both understand the title loans requirements and are able to meet them. We provide a detailed explanation of these requirements along with explanations about why certain requirements are necessary. Having your documentation in order when applying for a title loan will help make sure the process goes smooth and your loan is funded fast. 
Vehicle Value Information:
It is important to know the fair market value of your vehicle; this is the key factor in determining how much you can borrow.  A car title loan is secured by your vehicle, so the value of your vehicle will absolutely affect the amount you can borrow.
A vehicle's fair market value is what a willing buyer would pay for the vehicle today.  Mileage and condition are the two biggest factors that will have an affect on the vehicle value.
There are a wide range of factors that can affect the value of your vehicle. The most important are year, make, model, mileage, and condition. 
Additionally, vehicle history is important. A vehicle history report will identify any accidents, salvage history, fire or flood damage, and odometer discrepancies. 
Find out what your car is really worth before you apply so you know what to expect. If you haven't checked your vehicle's value now may be a good time to do so.
Additionally, title loans can be for other vehicles. We offer: Classic Car Title Loans, Luxury Car Title Loans, Truck Title Loans, and Motorcycle Title Loans. These loans all work the same as our car title loans. 
Recent Posts:
As a commitment to providing accurate information related to car title loans, we regularly publish articles on topics related to title loans, how they work, costs, risks, and other useful information. Recent additions include:
What do you need to get a Title Loan – a high level article discussing what is needed for a car title loan.
Are Title Loans worth it
– how to perform an objective analysis to determine if a title loan is worth it (the answer is not always yes or no).
Title Loan Myths and Facts – an article debunking some of the common myths related to title loans.
How to get a Title Loan – a detailed guide on how to get a title loan, covering every step of the process. 
Title Loan Requirements – What you need to get a title loan from different lenders in  different states. 
Car Title Loan Costs – The costs associated with title loans including how they are calculated and what drives them. 
Online Title Loans – Risks – Risks and benefits associated with online title loans. 
How Car Title Loans Work – a discussion of how title loans work, including both single payment loans and monthly term loans. 
Title Loan Alternatives – a real list of title loan alternatives that actually exist (not a credit card cash advance).