Completely online title loans with no inspection and no store visit are fairly new to the title loan industry. Just like a traditional car title loan, they are a way to borrow money using the equity in your vehicle as collateral for the loan. This makes them secured loans.
Car title loans that you can complete online are a convenient alternate option to visiting a storefront lender, especially today. A trip to your local title lender may not be necessary to get a fast title loan.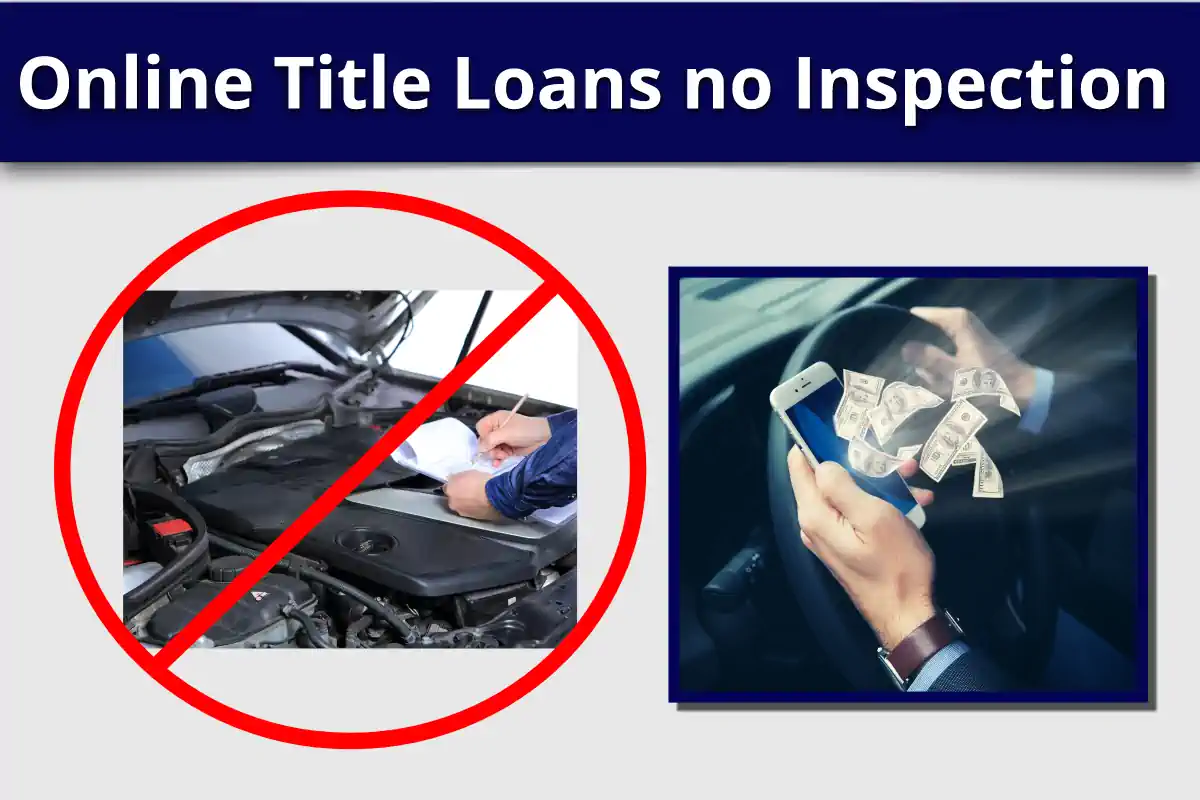 As we have written about before, there are several different types of online title loans. Each has both benefits and risks (advantages and disadvantages). If you are new to title loans it is worth learning how car title loans work. If you are simply shopping for the best loan that does not require a vehicle inspection then apply now.
Getting a car title loan can be stressful. Adding to that stress is the difficulty of finding a reputable lender. Then, once you find a lender, you need to try to make sense of the actual costs of the loan. We try to help simplify this by providing a real time estimate.
Where to find Online Title Loan Information
Finding factual information about online loans can be difficult. There are many articles about online title loans on the internet today. Most of these have some sort of bias.
Many lenders publish articles claiming title loans are great. This is obviously to try to generate business. These articles tend to claim their title loans are the answer to all of your problems and getting instant cash is as simple as clicking a button.
Competitors to title lenders do the opposite. They publish articles that paint title loans and online title loans in a very negative light. Many of these articles claim title loans are bad and should be avoided at all costs.
The truth is most online publishers have an agenda. Title lenders want you to get a title loan. Their competitors (banks, credit card companies, Payday lenders, etc) do not want you to get a title loan.
This makes it challenging to find factual information. Try to find some unbiased sources of information and go directly to the title lender to find out their costs and terms.
Regular Title Loans Completed Online
Application
The typical online title loan begins with an easy to complete online or phone application. The information you provide in the application determines your eligibility for the title loan. The lender makes that determination based on the information you provided and contacts you shortly after.
Vehicle Assessment
The next part of the process involves an assessment of the vehicle's value. This is also know as an appraisal. This is typically done with a short inspection of the vehicle. This part of the process can vary depending on the type of loan, the state, and the lender.
In some cases, the lender will require an in person vehicle inspection and appraisal. These loans are obviously not completed 100% online. You will take the vehicle to either the lender or a third party acting on behalf of the lender. They will perform a brief inspection to verify the VIN number and assess the vehicle condition.
Loan Completion
During this visit, you will provide your title and complete and sign the loan documentation. The lender funds your loan right then and there. Then you make your payments just like you would with any other title loan. If there is a problem with your loan, you have somewhere to go.
This is one of the benefits with the regular online title loan. Just like with other car title loans you will have a place to contact or visit to make payments or deal with unforeseen issues.
If a store visit or visit to a third party appraiser is not an option, this process can be completed 100% online. There are a few differences such as requirements, vehicle value determination, and loan funding.
How to get Completely Online Title Loans with No Inspection
A completely online title loan with no inspection or store visit involves, as implied by the name, completing the entire process online. The one exception is mailing your title should you reside in a state where lenders require a hard copy. The vehicle appraisal and assessment of value is done electronically.
This means no visit to the lender or third party is required. Additionally, the loan agreement and loan funding are also completed 100% online and electronically. These loans are becoming more accessible, but are still not available in all states.
Generally, a completely online title loan will allow you to:
Apply online
Get approved completely online
Get funded with no inspection or store visit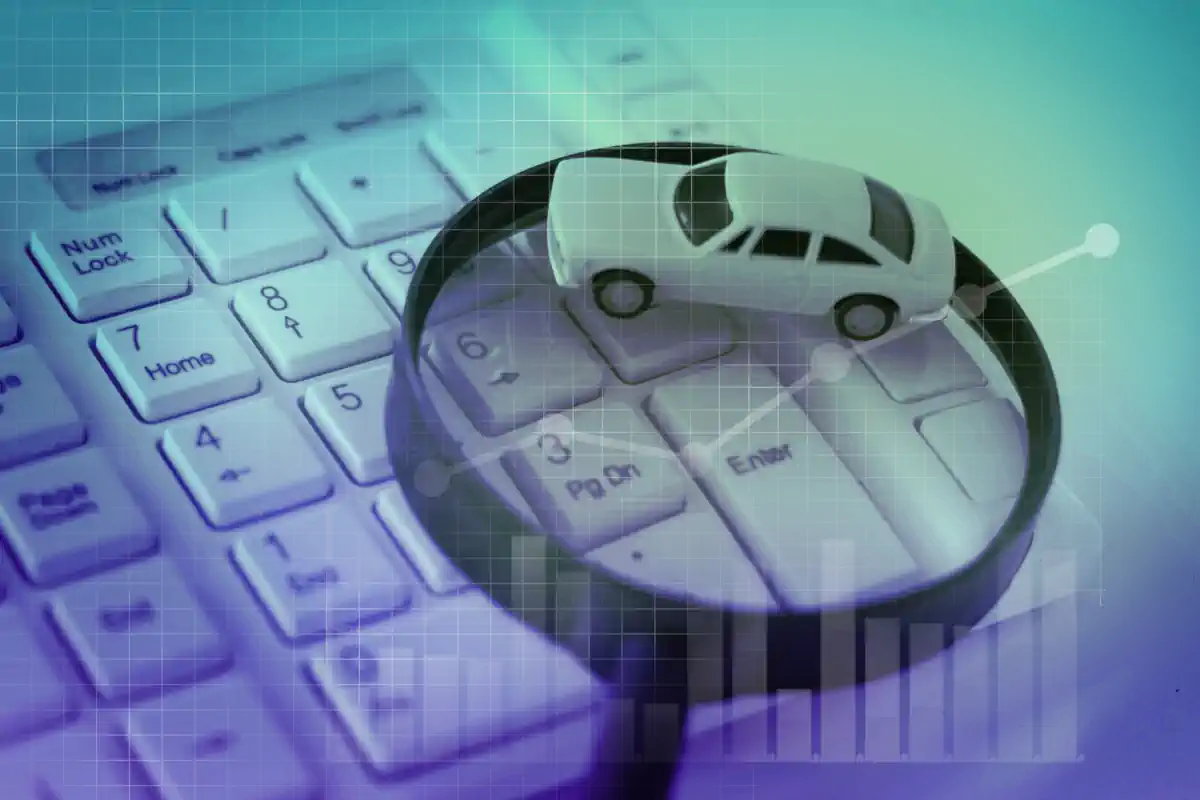 Applying for a No Inspection Title Loan Online
Before applying for a completely online title loan with no inspection you should prepare. A key preparation step is choosing your lender and getting a title loan quote. These are similar preparation steps we have discussed in several other posts that apply to any title loan.
Then, you will start the process by filling out an online application. Because there is no inspection, the lender has no physical way to assess the condition or verify the location of the vehicle. This translates to higher risk in some cases.
Additional Requirements
To mitigate this risk, the application usually requires more information than a regular title loan from a store-front location. This may include personal references, detailed pictures of the vehicle, information on your employer, and in some cases a credit check.
In many cases the credit check is a soft inquiry that does not affect your credit score. This is typically done to verify both your identity and address.
Every lender is different, so be sure to check before applying if that is a concern.
Vehicle Pictures
For a completely online title loan detailed vehicle pictures are required and are very important. These allow the lender to appraise the vehicle as best as possible without physically inspecting it. Typically the pictures required will include:
Exterior – All four sides
Interior – Front and rear
VIN – located on the driver side door pillar
Under the hood
Tires
Additionally, a vehicle history report is used to assess various other factors that may affect the value of the vehicle. These includes the number of owners, accidents, and rental or salvage history.
What are the Risks with Online Title Loans without a Store Visit?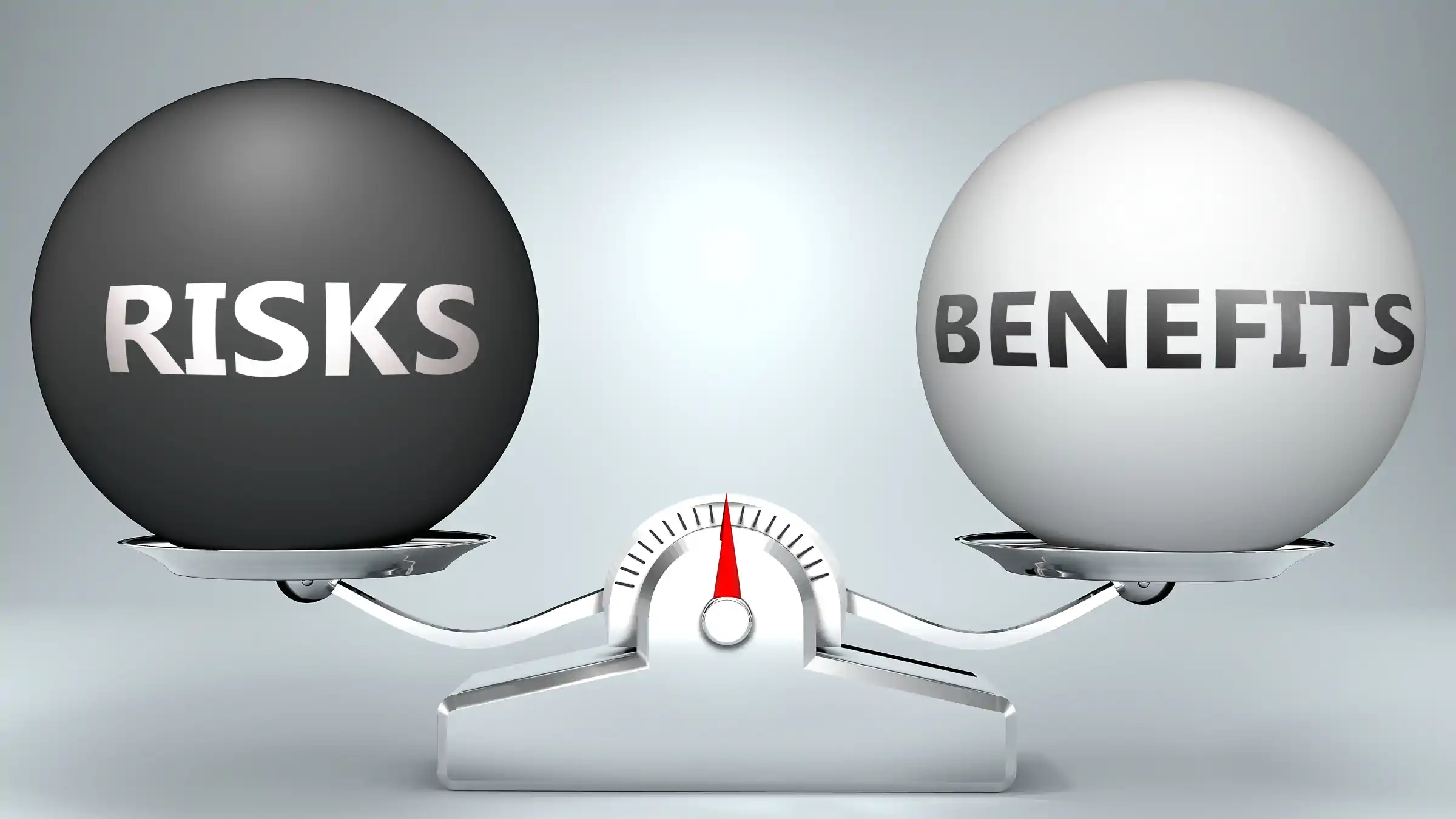 As you would probably expect, the more risk associated with no inspection an online title loan in most cases equates to higher interest rates. Why? The answer is simple.
As with many other things in life, the actions of a small number of people affect the larger group. Some customer seek to avoid an inspection for the wrong reason. There is a defect with the vehicle that would be noticed in an inspection.
This would lower the value of the vehicle, and as a result, reduce the loan amount. The defect could be a mechanical issue that is easily masked with photos. If the vehicle was inspected in person the defect would be uncovered.
If and when these customers default, the lender may not be able to recover the cost of the loan. As a result, the interest rate for everyone is increased to make up for this.
So, if you have a vehicle that has nothing to hide, you can reduce the risk by providing as much information as possible.
This can include service and maintenance records. If you have aftermarket equipment provide those details. Be sure to include anything else to help an online lender accurately appraise the vehicle without inspecting it.
Put yourself in the lender's shoes for this part of the process. Pretend you are purchasing a used vehicle online without the ability to inspect or drive the vehicle.
Why pay more for a completely Online Title Loan with no Inspection?
As discussed, the risk to the lender can be greater greater without a vehicle inspection. In some cases they may offset this by increasing the interest rate. Be aware of this risk as you prepare for, or are in the process of, applying for an online title loan with no inspection.
The risk for you, the borrower, is if you miss a payment the lender may contact your employer and/or your references. This is something to take into consideration when weighing how much a no inspection title loan is worth to you.
To avoid paying more for an online title loan with no inspection you can also find the lender with the best interest rates. Fast Title Lenders specializes in low interest title loans at competitive rates.
As we have mentioned before, take some time to find a lender you feel comfortable with that offers fair terms. During the application process provide detailed information to support the value of the vehicle.
Conclusion
A completely online title loan with no inspection or store visit may sound like a convenient option. This is especially true today with more products and services offered online.
A regular car title loan may also be an option if you have local lenders and are able to visit there locations. To learn more read the definition of a car title loan from Investopedia.
Before committing to an online title loan, make sure to weigh the extra information required versus the convenience of not visiting the lender. Evaluate any additional cost associated with the completely online loan. Then, determine if one makes sense for you.
If the reason you want to avoid the inspection has to do with a defect in the vehicle, you may want to consider what your long term plan is.