Car title loans are often used to cover emergency expenses. Life's unexpected expenses can occur at any time, day or night; making 24 hour title loans necessary for many vehicle owners.
Unfortunately, these emergencies often occur at the worst possible times. This often includes weekends and holidays. The ability to apply for, and obtain, a title loan within 24 hours 7 days a week is important in many situations.
Additionally, completing the application and required steps to get a title loan during the day are not always an option for those with hectic schedules. In these cases the ability to complete the necessary title loan requirements 24 hours a day is important.
Online title loans are now offered in many states. Get an estimate using the title loan calculator 24 hours a day. Then, when you find a payment that works for you, apply. This can also be done 24/7 every day of the year.
Online 24 Hour Title Loan Options
Visit Fast Title Lenders online anytime, 24 hours a day 7 days a week, to start the process and get your title loan within 24 hours. No more waiting days or even weeks for a simple title loan secured by your vehicle.
While many companies advertise instant online title loans, the reality is all title loans do take some time. Any title loan company claiming otherwise is disingenuous. Even the fastest title loans are not instantaneous.
---
---
Same Day Title Loan Process
The online title loan process is straightforward, streamlined, and optimized to save time. If you've read any of our previous posts, you know we emphasize preparation for any title loan.
Preparation is a key step in the title loan process that helps ensure you understand the costs, process, risks, and requirements related to car title loans.
It also helps prepare you for applying to help ensure your application is completed quickly. Completing the right preparation steps makes sure it is done right, the first time, to eliminate any unnecessary delays in the process.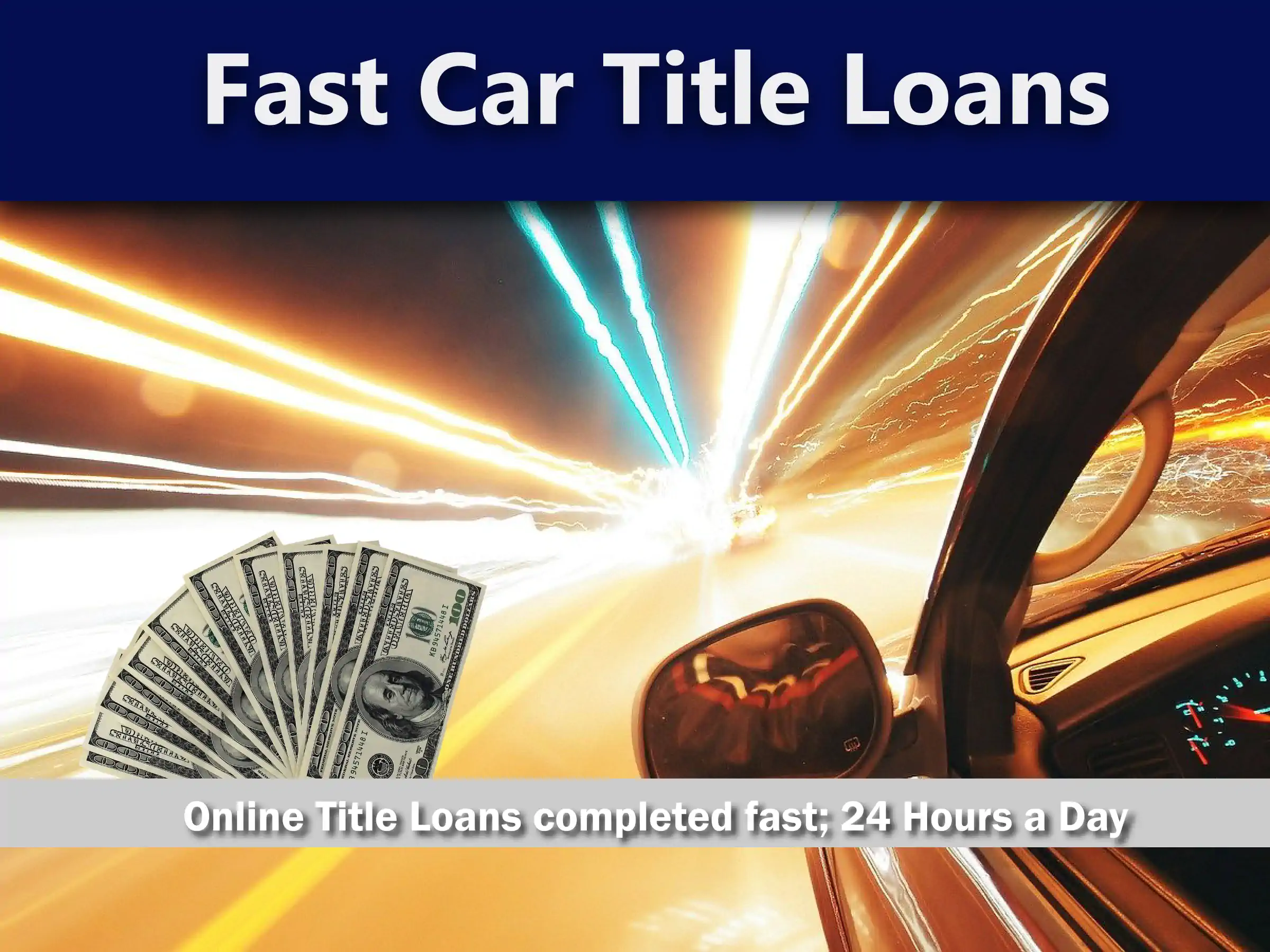 Preparation can also be done any time of day or night, 24 hours a day 365 days a year. Read the title loan requirements and make sure you meet them. Understand different loan terms and payments. Get an idea of interest rates and how interest is calculated.
Read some of our previous posts about finding the best title loan. Find out how much your car is worth and take some pictures. The main difference between an in person title loan and a completely online title loan with no inspection is the need for vehicle pictures.
Performing these activities will make getting the title loan much easier and ultimately much faster. The goal with a 24 hour title loan is to complete the entire process in less than 24 hours. The process can be summarized with the following key steps:
Apply Online 24 Hours a Day
The first step in the title loan process is completing the application. This is fairly simple and can be done 24/7 at any time. Just complete the online application form and then get ready for the next step.
Loan Approval
Your application is reviewed and your car value is assessed. With online title loans, this is done without a vehicle inspection. Instead, the lender uses pictures and a vehicle history report to appraise the vehicle. This means there is no need for a store visit.
During these uncertain times where most of us are still not visiting stores this can be critical. Assuming you meet the title loan requirements, and your vehicle supports your loan amount, you may be approved for a title loan online.
Title Loan Agreement
The next step is completing and electronically signing the title loan agreement. As with any loan agreement, make sure to read it in full before singing.
Be sure you understand all terms, conditions, and clauses in the agreement. If you do not understand something ask. Do not sign the agreement unless you are certain it is something you can repay.
24 Hour Title Loan Funding
Online title loans can be funded several ways. Most Online Title Loans are funded by Direct deposit into your checking account and can usually be completed quickly.
Direct deposit does require a checking account. You do not, however, need a bank account to get a title loan so there are also other funding options.
For example, you can have the funds added to a debit card electronically as well. You can also request a paper check and even a wire transfer.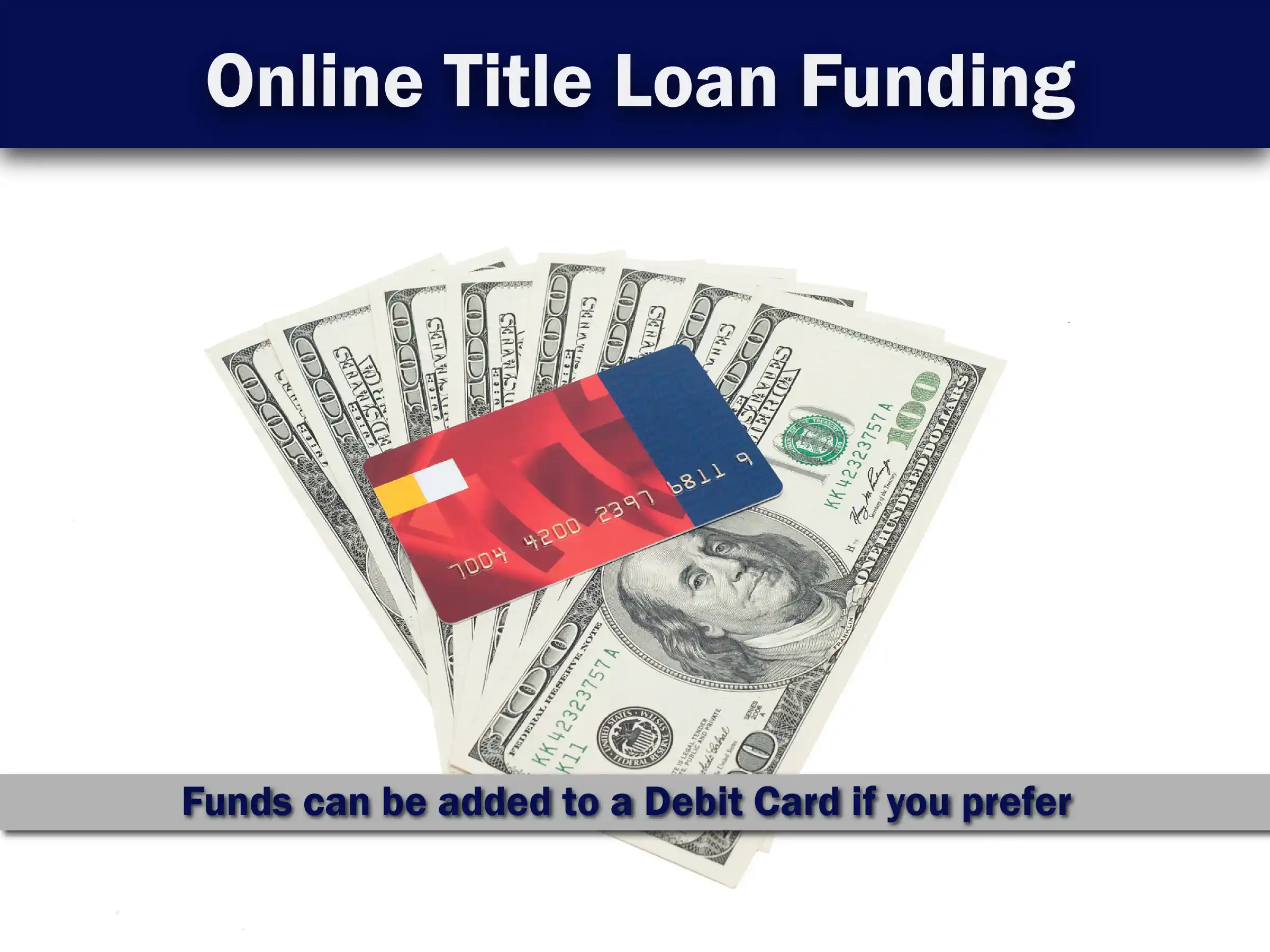 Summary
24 hour title loans are now a convenient option for those with a car with equity. Find a decent lender and apply online. Make sure to complete the same preparation steps as with any title loan. Not all lenders are the same.
Car title loans can be expensive so finding the best title loan company should be a priority. Always examine alternatives first and make sure to read the loan agreement in full before signing.