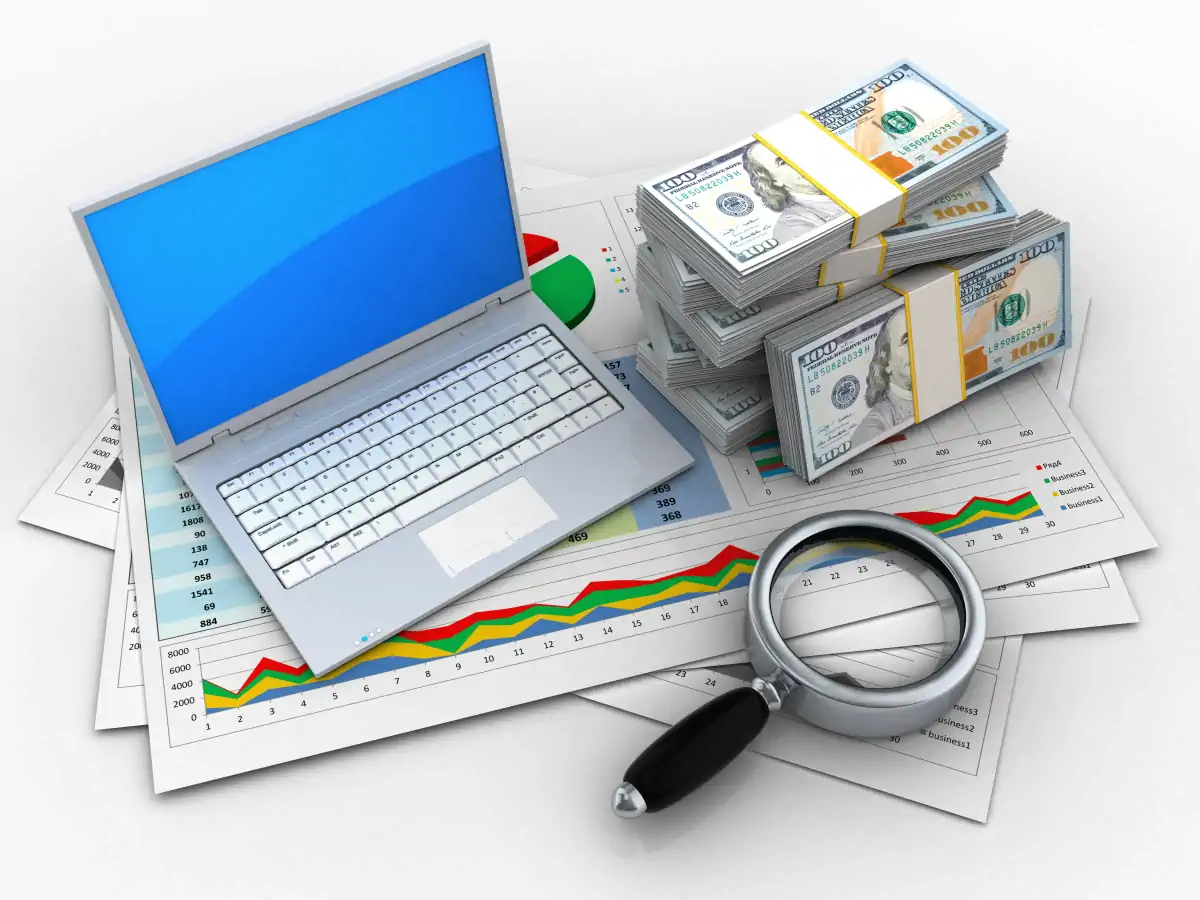 Online Title Loan Preparation
Preparing for any Title Loan is an important step.
All title loans require preparation, especially online title loans. Not all borrowers spend time to properly prepare, however, if done right preparation can make the process smoother and result in a more favorable loan.
This is why we consider preparing for an online title loan is a critical first step. This critical first step is often overlooked by borrowers and may not covered in detail by some title loan companies.
Nevertheless, it is something we recommend every potential borrower perform prior to deciding on a title loan. Proper preparations helps ensure you make the best decision for your situation and have the necessary information to make the loan go smoothly and fast should you choose one.
Preparation can include both finding the best title loan and making the determination that a car title loan is not the right choice. They are short term solutions and are not the right choice for every borrower.
Four Key Online Title Loan Preparation Steps
For purposes of covering all necessary information in a logical order we have broken up preparation into four key steps:
Documenting the Title Loan Requirements
Taking Vehicle Pictures
Determining the Optimal Loan Length
Finding the Best Title Loan Company
If you are considering a title loan we strongly suggest performing these preparation steps regardless of which lender you choose.
Proper preparation helps ensure your title loan is what you expect and that you are prepared for making the payments.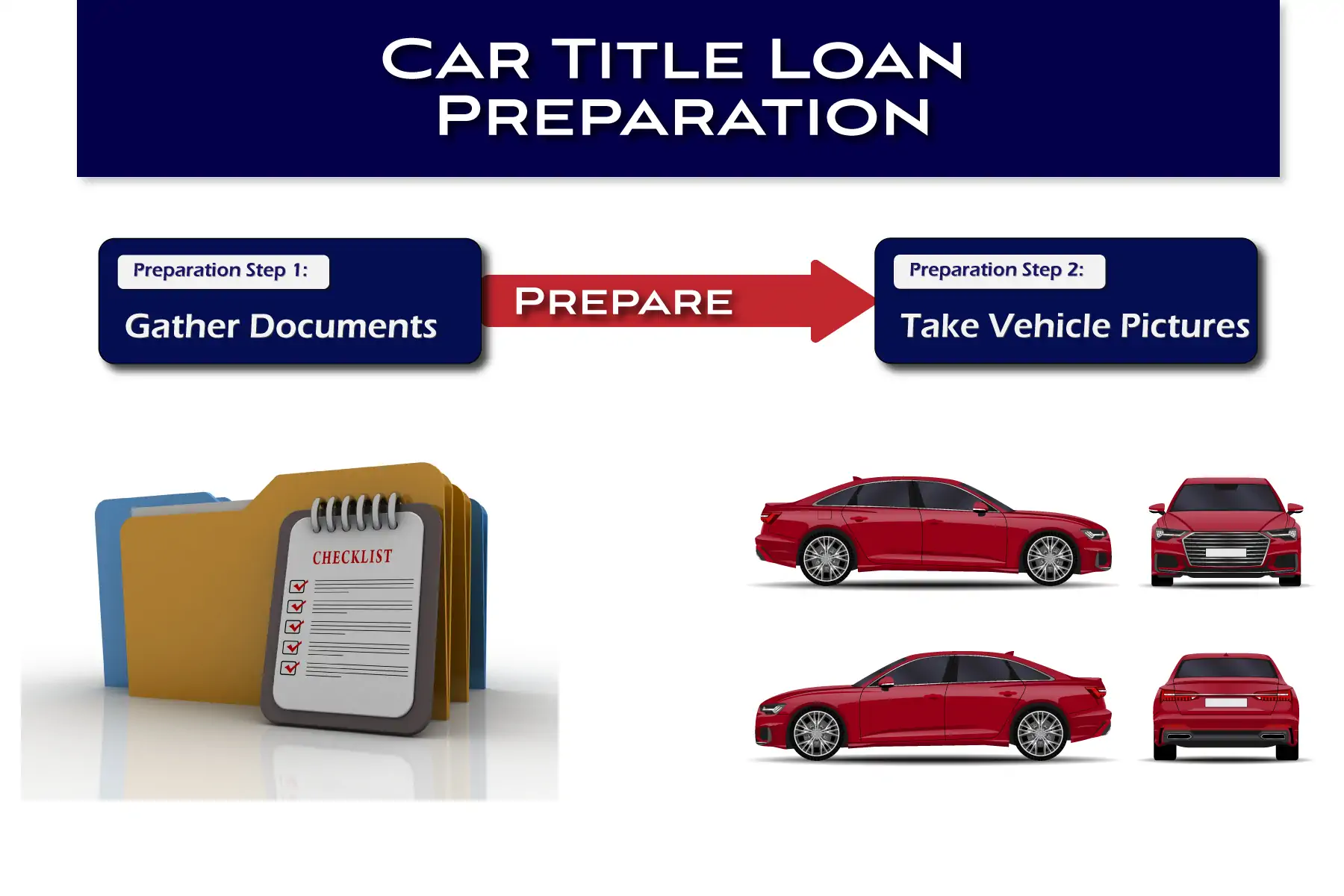 Online Title Loan Preparation Step 1 – Document the Title Loan Requirements
To prepare for an online title loan you will want to be sure you meet the title loan requirements. It is important to understand the specific requirements in your state. Then start collecting the documents and information to show you meet those requirements.
We recommend putting all documents in a single place so you have them ready when it comes time to apply. This can be a single file or folder.
While different title loan companies may have different requirements, generally the online title loan requirements include:
Lien Free Title – a free and clear title to the vehicle you want to to use for the loan
Valid Drivers License – current license
Proof of Insurance – insurance information, full coverage if possible
Proof of Income – either proof of income or ability to repay the loan
Vehicle Pictures – interior, exterior, odometer, and VIN
Some additional items may be required for certain title loans; particularly completely online title loans with no phone calls. When preparing, gather the required documents and files and put them in a single folder.
This will make it easy when applying. You will be able to upload all required information at the same time. This will ensure your online title loan is fast with no unnecessary delays. This is key to being able to get anything close to an instant online title loan with direct deposit.
Online Title Loan Preparation Step 2 – Take Vehicle Pictures
The next step during preparation is to take vehicle pictures. These will include details to enable the lender to perform an accurate virtual appraisal. Make sure to include:
Exterior – All sides, front, and rear
Interior – seats, trunk, dash
VIN – On Drivers Door sill and drivers side dash
Under the hood
Other relevant – license plate
Find out more information on how to take pictures for a title loan online including where to locate your vehicle's VIN. These pictures are especially important for title loans without the car. In these cases the appraisal is completely virtual.
Motorcycle Title Loan Pictures
A common question is what about pictures for motorcycle title loans? The same principles apply to motorcycles, trucks, RVs, or any other vehicle that you are using for a title loan.
Make sure to take pictures of the VIN, license plate(s), and detailed pictures to verify the condition.
For a title loan without vehicle inspection the lender will need to appraise the vehicle based on the pictures you provide. This means the more detail you can provide the better.
What we usually say is pretend you are purchasing a vehicle online without seeing it. What type of information would you want to see? Detailed pictures obviously.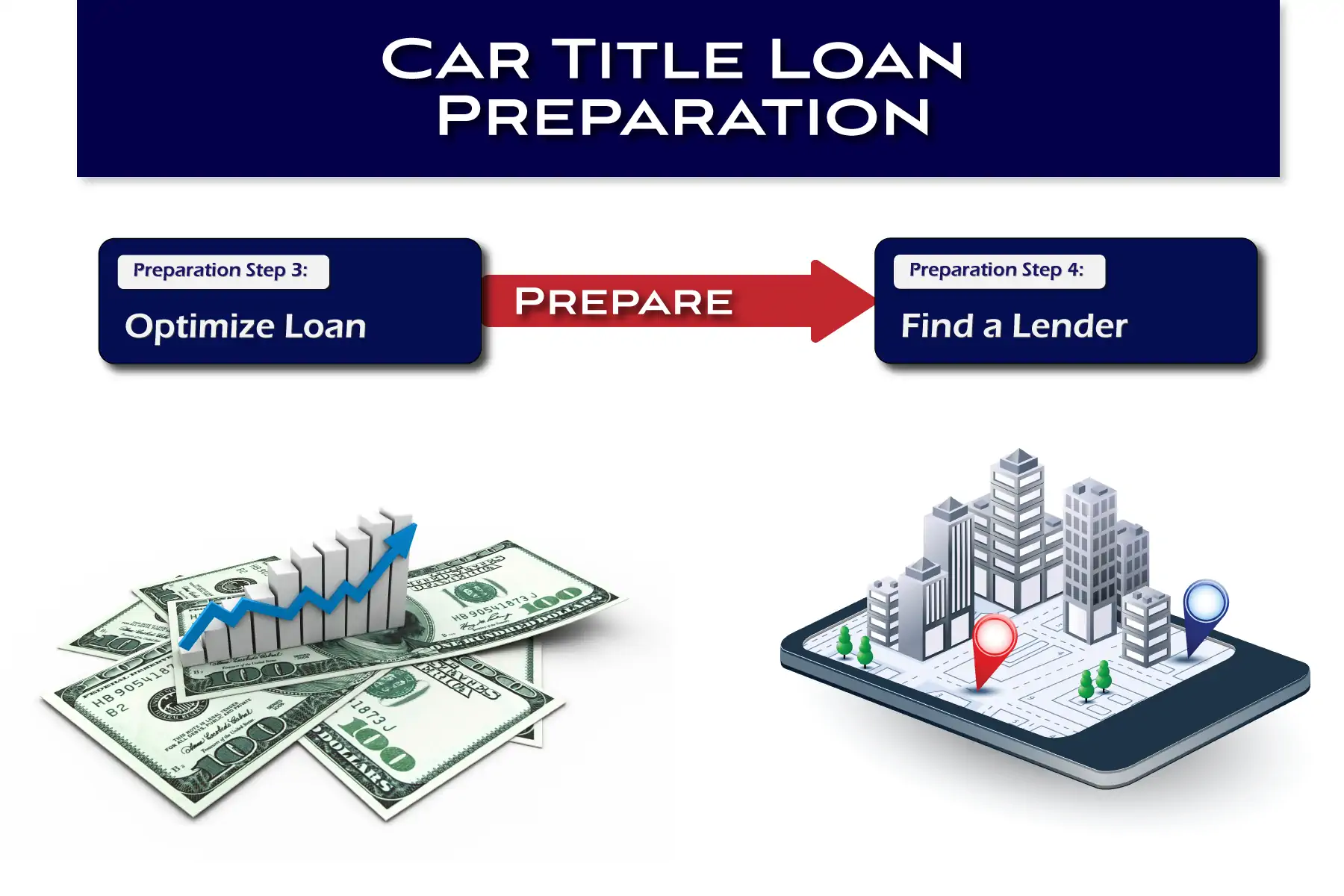 Online Title Loan Preparation Step 3 – Determine the Optimal Loan Length and Amount
The next step when preparing for a title loan is to determine the optimal title loan amount and length. There are several parts to this step, the first being the title loan amount.
Title Loan Amount
The amount should cover the expense. Then, you will need to use the title loan calculator to optimize your loan and find a payment you can afford.
Keep in mind that missing payments can result in repossession so make sure you can afford the monthly payments with no issue.
Loan Length
Once you have the amount and a payment you can afford, then look at the total loan cost. Extending a title loan for too long often results in a total loan cost that is not reasonable.
Make sure this isn't the case before moving forward with any title loan.
Online Title Loan Preparation Step 4 – Find the Best Title Loan Company
The final preparation step is to find the best title loan company for your title loan. At this point, you have:
Determined the Loan is worth it
Documented the Requirements
Optimized your loan length and amount
Now it is time to find a title loan company that meets your needs. The mistake many borrowers make is assuming every lender is the same and simply going to the nearest lender or applying with the first search result. Sometimes borrowers are in a hurry, consider an instant online title loan in this case.
Rushing without consideration for differences between lenders can result in overpaying for the loan or getting stuck in a loan with unfavorable terms. Such unfavorable terms can include prepayment penalties, excessive fees, and very high interest rates.
Additionally, some lenders have started extending title loans beyond what should be considered short term loans. This can result in the total loan cost exceeding four times or more the original principal.
Take some time and find the best title loan company for your situation. This make include finding the best title loan near you, or an online title loan company that severs your area.
Make sure they provide a payment schedule you can work with. Also make sure they accept a convenient payment method. Finally, read the loan agreement in full before signing.
Decide the Type of Online Title Loan
There are several types of online title loans and each works a bit differently. For example, for a title loan that doesn't require the car, you would need a title loan without inspection.
There are also loans with inspection, with and without a store visit, 24 hour title loans, and various other types. Funding method is often an interest to borrowers, particularly online title loans with direct deposit.
Decide on what your specific requirements are and choose the most appropriate type for your situation. If you need your loan funded quickly, then an instant online title loan may be the right choice.
If you prefer an in person appraisal, then an online title loan with inspection may be the right choice. Perform a cost benefit analysis to help make your decision.
Refinancing a Title Loan
What if a borrower already has a title loan and is looking to improve the terms and conditions of the loan? If the state permits it, one way to do so is to apply for a title loan refinance to reduce the overall cost.
This requires similar preparation as described for a new loan. Follow similar preparation steps to help ensure you get the best deal possible.
Final Preparation
Now that you have the documentation required, vehicle pictures, and optimized loan amount, and have found the best title loan company, you are ready to apply.
By completing all necessary preparation this will make the title loan process smoother and faster. By having all of your information ready when you decide to apply this will reduce any chance of a delay.