Online Title Loan Preparation
Preparing for a title loan is a critical first step. This critical first step is often overlooked by other title loan companies when it should be the focus of all borrowers looking for a title loan. Nevertheless, it is something every potential borrower should perform to ensure they get the best title loan for their situation.
For purposes of covering all necessary information in a logical order we have broken up preparation into four key steps:
Finding out if the loan is worth it
Documenting the Title Loan Requirements
Determining Optimal Loan Length
Finding the Best Title Loan Company
If you are considering a title loan we strongly suggest performing these preparation steps regardless of which lender you choose. Proper preparation helps ensure your title loan is what you expect and that you are prepared for making the payments.
Title Loan Preparation Step 1 – Is a Title Loan Worth it? is
The first question you need to answer is whether or not a title loan is worth it. The answer is different for every person. To answer this question you need to perform cost benefit analysis. A simple explanation is, does the title loan benefit outweigh the cost?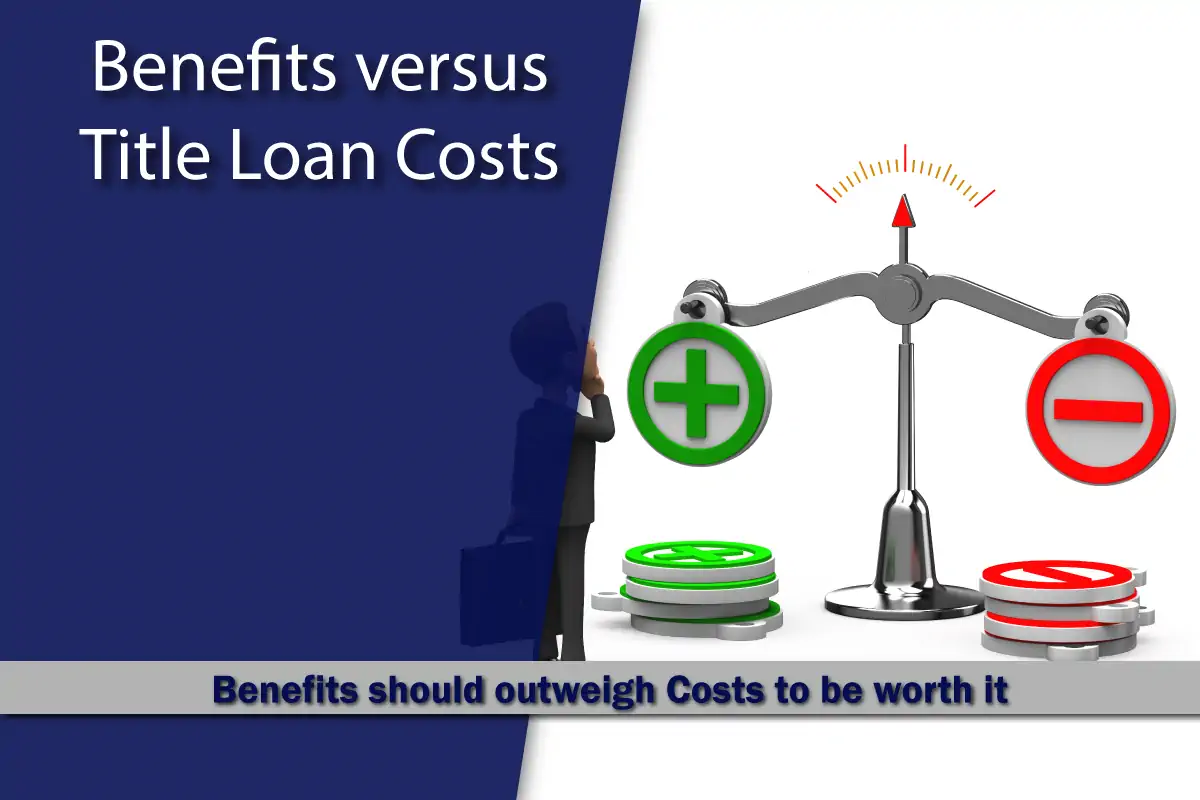 To be worth it the benefit gained from the loan should outweigh the cost. We provided a few examples in our post about whether or not a title loan is worth it.
The tricky part to this is when you have a benefit that is difficult to quantify in dollars. The benefit may be reduced stress for example. In these cases, it is up to you to put a dollar value on the benefit.
If the benefit gained is $2,000 and the total loan cost is $1,500, then the title loan is worth it. If the opposite is true, then the loan is not worth it. Once you determine the loan is worth it you can move on to step 2.
Title Loan Preparation Step 2 – Document the Title Loan Requirements
The next preparation step is to be sure you meet the title loan requirements and then collect the documents. Put all documents in a single place so you have them ready when it comes time to apply. Title loan requirements include:
Lien Free Title
Valid Drivers License
Proof of Insurance
Proof of Income
Vehicle Pictures
Some additional requirements may be required for certain title loans; particularly online title loans. When preparing, gather the required documents and files and put them in a single folder.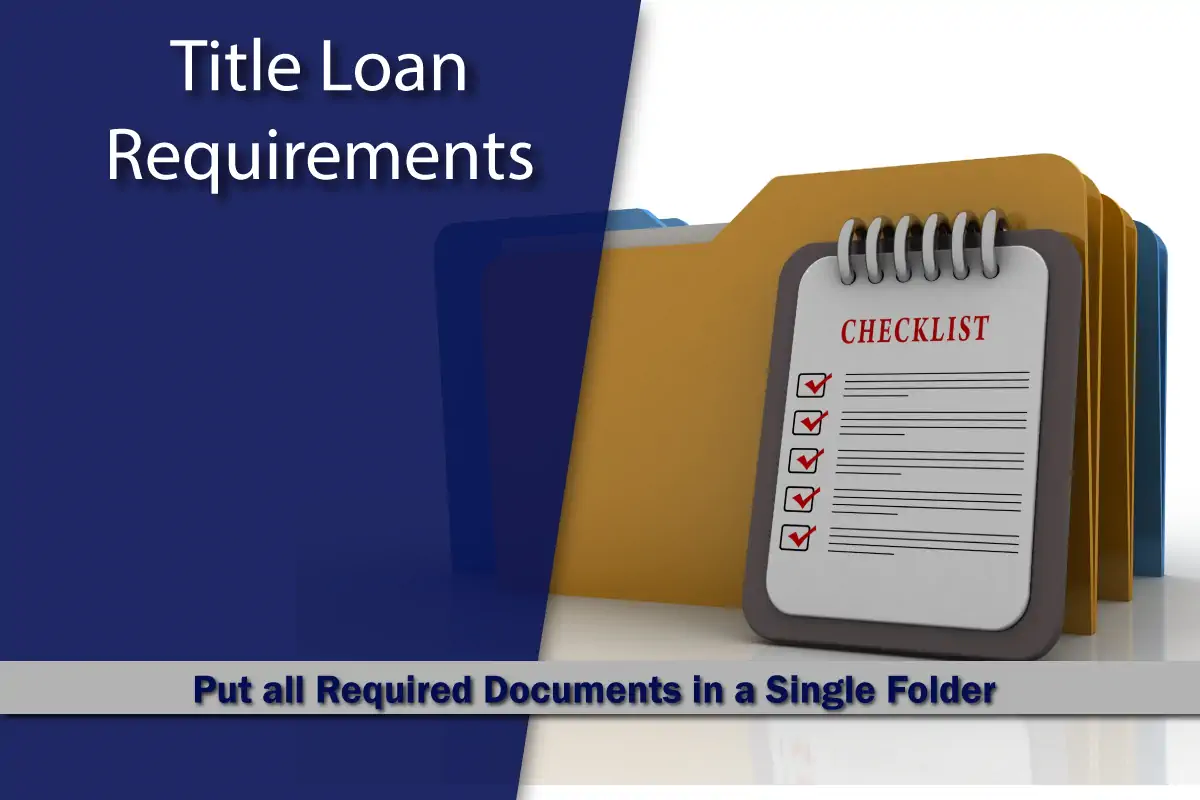 This will make it easy when applying. You will be able to upload all required information at the same time. This will ensure your online title loan is fast with no unnecessary delays.
Title Loan Preparation Step 3 – Determine the Optimal Loan Length and Amount
The next step when preparing for a title loan is to determine the optimal title loan amount and length. There are several parts to this step, the first being the title loan amount.
The amount should cover the expense. Then, you will need to use the title loan calculator to optimize your loan and find a payment you can afford. Keep in mind that missing payments can result in repossession so make sure you can afford the monthly payments with no issue.
Title Loan Preparation Step 4 – Find the Best Title Loan Company
The final preparation step is to find the best title loan company for your title loan. At this point, you have:
Determined the Loan is worth it
Documented the Requirements
Optimized your loan length
Now it is time to find a title loan company that meets your needs. The mistake many borrwers make is assuming every lender is the same and simply going to the nearest lender or applying with the first searc hresult.
This can result in overpaying for the loan or getting stuck in a loan with unfavorable terms. Such unfavorable terms can include prepayment penalties, excessive fees, and very high interest rates.
Additionally, some lenders have started extending title loans beyond what should be considered short term loans. This can result in the total loan cost exceeding four times or more the original principal.
Take some time and find the best title loan company for your situation. Make sure they provide a payment schedule you can work with. Also make sure they accept a convenient payment method. Finally, read the loan agreement in full before signing.