The concept of an instant online title loan sounds interesting and tempting. Fill out a form online and have money in your bank account instantaneously; sound great, right?
But, however, in practice an "instant online title loan" is really just another name for a fast title loan that you can complete online.
Fast Title Lenders has earned our reputation for transparency and honesty, and will shed some light on the topic of instant online title loans.
Fast versus Instant
Title loans do fund very fast compared to most other loan types. However, they still require some time to process and fund.
There is no title loan that is immediate or "instant". Some online title loans are very fast, just keep in mind that even the fastest title loans take some time.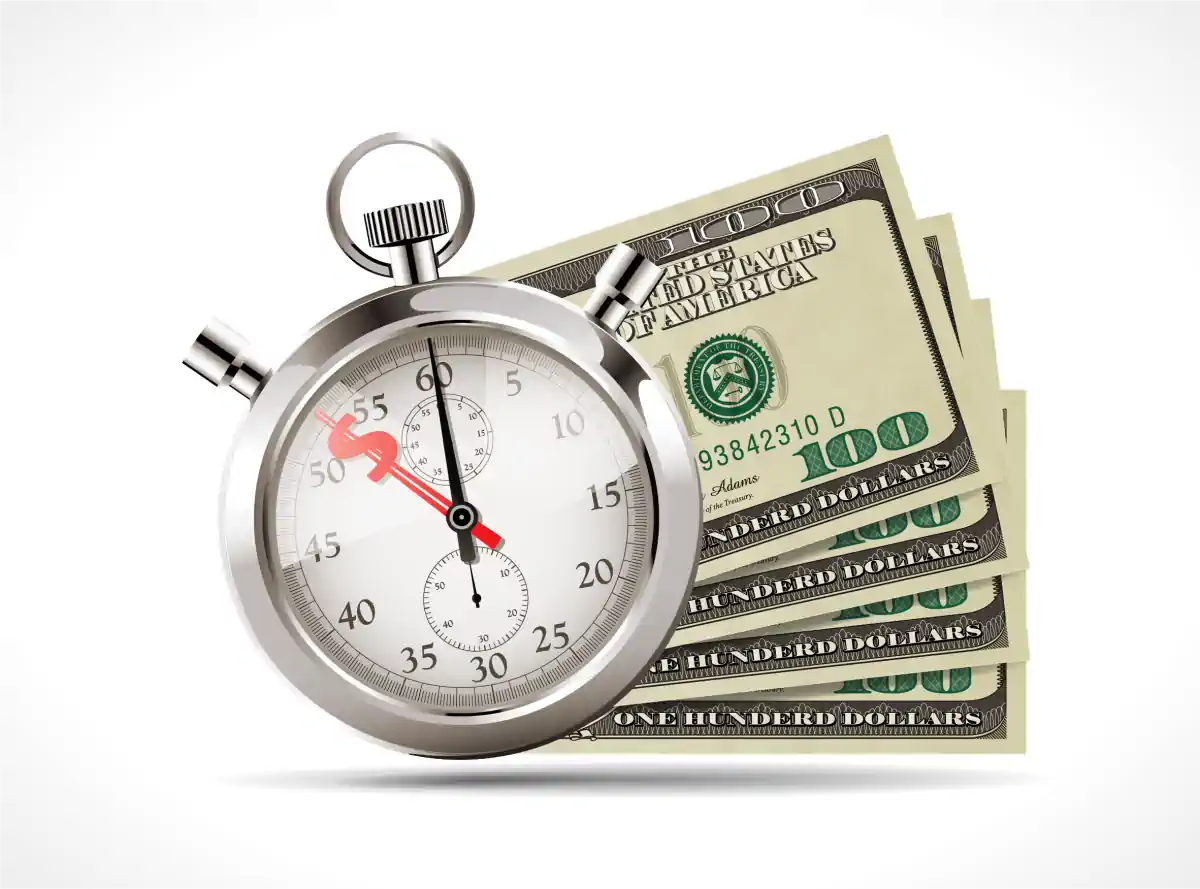 Car title loans do have fewer underwriting requirements when compared to other loan types so they can be funded faster in most case. Fast is not "Instant". Making the process fast and easy helps ensure customers get the cash they need as fast as possible.
---
---
You can visit a title lender and complete the process within 30 minutes if you have all of your information with you. That is about as close to an instant title loan as practical. Online title loans do take longer than 30 minutes; we'll explain why in this post.
Car Title Loans Online with Instant Approval?
A car title loan with instant approval does not mean instant funding. In addition, approval also takes time. It is very fast, but does require verification of information. This does take some time; even if only a few minutes.
As discussed in a previous post about online title loans, there are several types including both with and without inspection and with and without a store visit. Generally, as more parts of the process are streamlined electronically the loan speed increases.
Unfortunately, completing the entire process is not "instant". In fact, some online loans can take longer, in some cases significantly longer, to fund, than a direct title loan from a lender with a brick and mortar location.
Any title loan company that is promising an instant title loan, or a 60 second title loan, is not providing accurate information. Exercise caution when dealing with these lenders and, as we've said many times, always read the loan agreement in full before signing.
Funding Times are Different than Approval Times
Make sure to check with your lender if funding time is important to you. While customers can usually get approved for a title loan quickly, this does not always mean the loan will be funded fast.
Approval times and funding times are different. If you have to mail the title to the lender before they fund the loan, this can take time.
What is an Instant Online Title Loan?
Instant online title loans are simply fast online title loans advertised with the word "instant". Title lenders aren't exactly known for directness when advertising, so it is not surprising that there are plenty of lenders advertising these loans.
Just remember to check with your lender if you have an immediate need for cash. We follow a streamlined and optimized title loan process that cuts down on the time it takes, but nothing is instant. Considering no car title loan is immediate, the better question is, what is an online title loan?
What is an Online Title Loan?
Online title loans are a way to get fast cash for unexpected expenses using the equity in your vehicle as collateral. They are very similar to storefront title loans, except the borrower completes the process electronically (online) instead of in person.
It can be challenging to find accurate and complete information about how title loans work from online sources. Make sure to read information from multiple sources. Outdated, biased, or incomplete information still is prevalent.
One non-biased source is the FTC, that is a good start. Additionally, Fast Title Lenders, in keeping with our commitment to honesty and transparency, has published numerous articles to provide information related to car title loans and how they work.
We do our best to provide up to date information. This includes important information such as how to calculate interest and how to save on your next title loan.
Back to online title loans – they are very similar to traditional title loans only part, or all, of the process is completed online or digitally. However, depending on the lender, the portion of the loan completed online can range from just the application to the full funding and servicing of the loan.
As with any other loan, there are costs, benefits, and risks associated with online title loans. If you are considering one, always make sure the benefits outweigh the costs and risks.
How do Instant Online Title Loans work?
The process begins with an online application. The application is reviewed by the lender and then approved with a maximum loan amount. Following approval and signing the loan agreement you are provided the funds. Then you make payments just like any other title loan.
Instant Online Title Loan Process Summary:
Fast Title Lenders prefers to keep the process for getting an instant online title loan simple. There are three high level steps:
Step 1 – Apply
The first step is to fill out the simple instant online title loan application. This only takes a few minutes and requires no commitment and no credit check.
Step 2 – Get Approved
Next, you will need to get approved. This assumes you qualify for a car title loan. Approval is usually easy with no credit check.
Step 3 – Get Funded
Finally, your loan is funded. This is usually by direct deposit but can also be with a paper check or even a debit card.
How do I Apply for an Instant Title Loan Online?
To start the process simply apply online by filling out a simple form. There is usually no credit score check so bad credit, no credit, does not typically factor into getting approved for the title loan.
Most lenders allow you to start the application process online. We recommend getting an estimate or quote from multiple lenders prior to applying.
---
What are the Credit Requirements (Credit Checks?)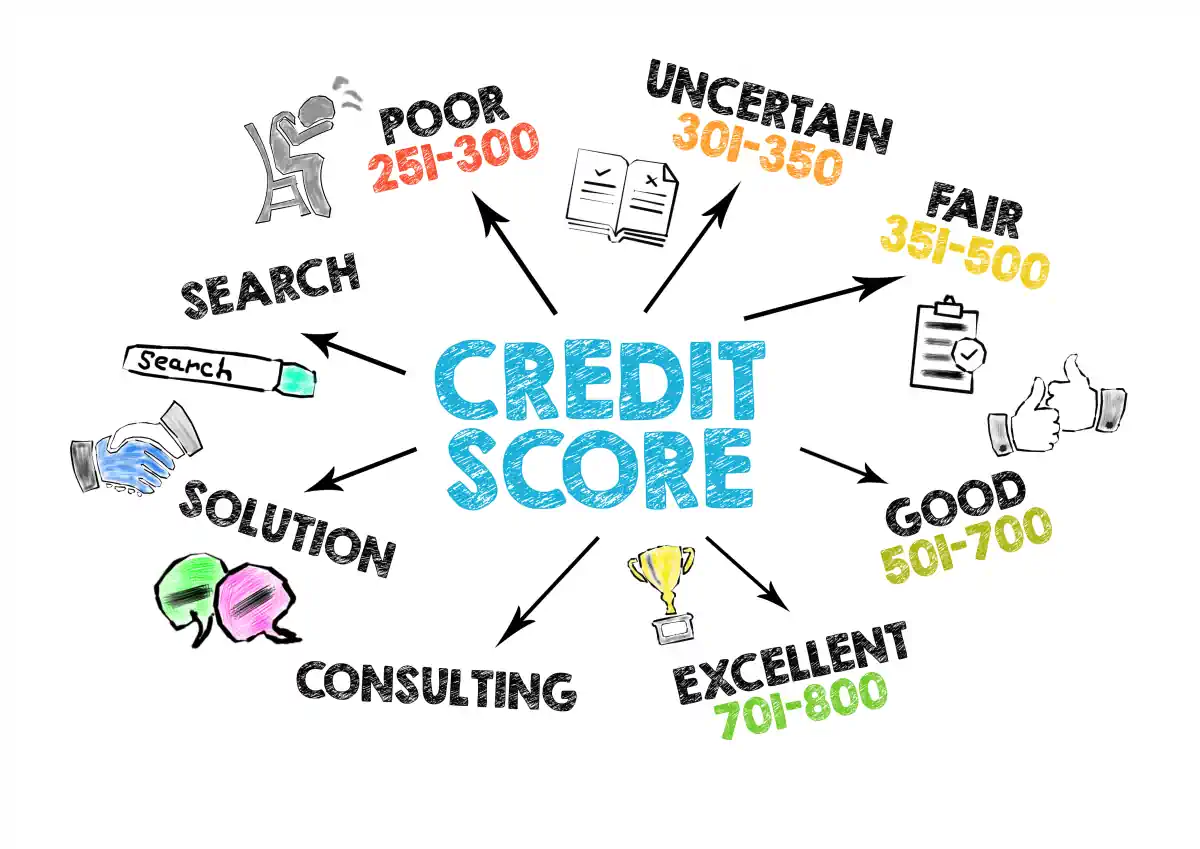 Many lenders do not check credit although it is important to note that some online title lenders do. It is also important to understand the difference between a soft credit check and a hard inquiry.
Most title loans do not require a hard inquiry on your credit report. This provides several benefits including privacy. Regardless, your credit typically does not affect the loan because the vehicle is collateral.
You can usually qualify for a title loan without having a perfect credit score. Additionally, with no hard inquiry on your credit report, your credit score is not affected when you apply for a loan online.
Usually you car is your credit, so good credit or bad credit does not affect your car title loan amount or interest rate. In fact, it is possible to use a title loan to increase your credit score with an innovative method if you need to quickly increase your score.
Are there No Inspection Instant Online Title Loans?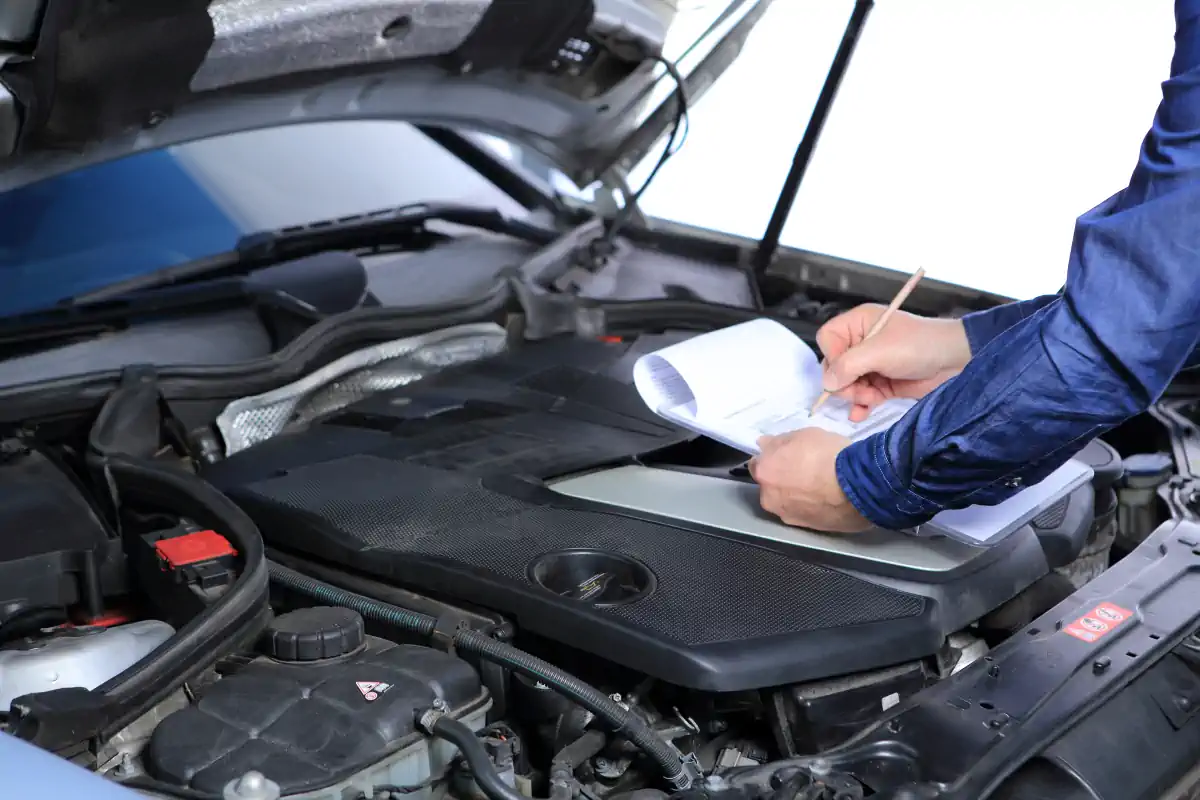 It is now possible to get an online title loan with no inspection, but these loans are not available in all states. Instead of an inspection you will need to provide current pictures of your vehicle.
These typically include the exterior, interior, odometer, and VIN. The lender uses the pictures to assess the condition of the vehicle instead of a physical inspection.
This has both positives and negatives. Obviously it is more convenient to complete the inspection without leaving your home. At the same time, pictures can make it more difficult to assign an accurate value to your vehicle. This will affect your max loan amount.
To ensure your valuation is accurate make sure the vehicle pictures are current. Try to make it easy to assess the vehicle's condition.
The lender will also use a vehicle history report. If you haven't checked your vehicle history, now may be a good time to do so.
How long do Instant Online Title Loans take?
Unfortunately, no, there is no title loan that funds instantly; regardless of whether or not an inspection is required. When you think about it, how could a lender realistically fund a title loan instantly?
Why Instant Title Loans are not "Instant"
You will need to provide evidence of your vehicle's condition and mileage just to get an approval amount. Then, the loan needs to be processed. While many lenders can and do work quickly, this process does take some time.
There are no instant title loans or 60 second title loans. Any lender promising this is disingenuous.
Funding time frames depend on the lender, however none are immediate. You should consider that you will need to apply for the loan, get approved, complete the loan process, and then wait for the direct deposit.
The process will include providing pictures of your vehicle, copies of your documents, and usually mailing the original copy of your title.
Many lenders also require an appraisal by a third party. This all takes time. Depending on the lender it can be anywhere from a day to a week. The benefit of a vehicle inspection is a more accurate, and often higher, vehicle valuation.
Instant Online Title Loan Requirements:
The requirements for getting an auto title loan online are similar to the requirements for an in person title loan, with the addition of vehicle pictures. Generally, you will need:
A vehicle with equity,
Lien free title,
Drivers license,
Proof of insurance, and
Proof of income.
For loans with no inspection there are some additional requirements including vehicle pictures. This includes the exterior, interior, odometer, and VIN.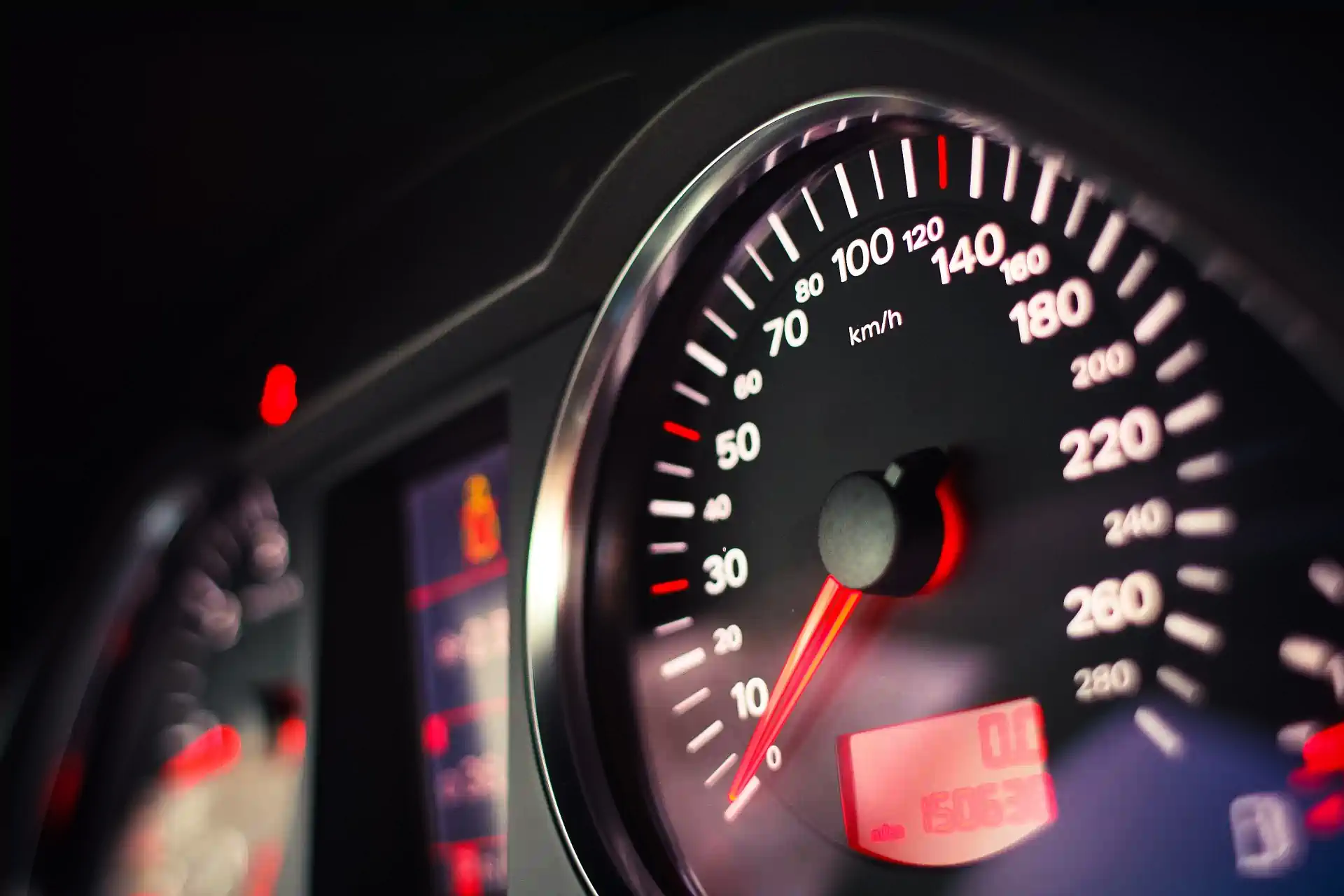 Some lenders have excessive requirements like a GPS device, roadside assistance programs, and other unnecessary requirements that make the title loan process more complicated.
By complicating the process, they slow down the process and add costs. We prefer to keep it simple to keep the process fast.
*Online Title Loan Tip: Get funded faster.
Want to make sure you get your title loan funded fast? The key to making sure your loan is funded quickly is having all of the required information and documents ready when you apply. If you can't find your title and have to get a replacement, that will add time. If you can't find your insurance card and have to get a new one, that will take some time.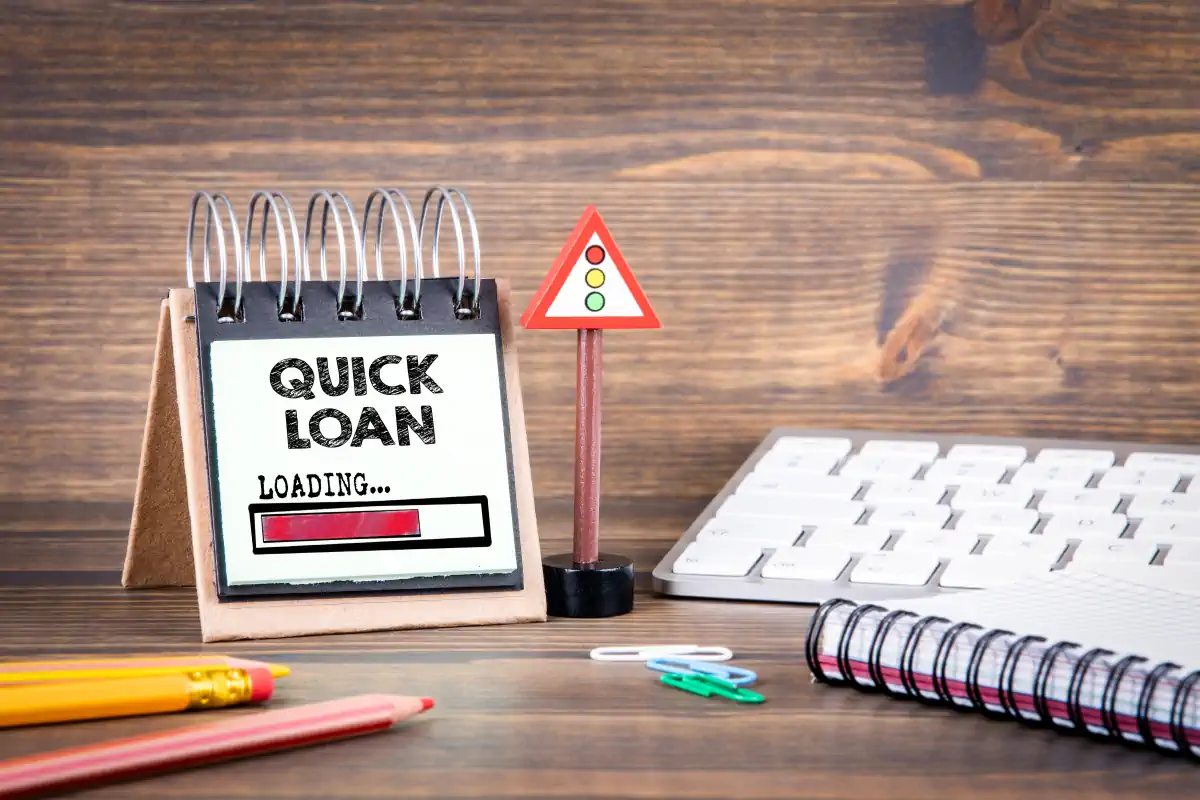 Title loans also require proof of income, so make sure you have your two most recent pay statements with the rest of your information. If you can't find them and have to print replacements, that will take time.
We suggest gathering all the required information and documents and putting them in a single folder. This will ensure there are no unnecessary interruptions to the process and will help make sure your loan gets funded the fastest online.
Funding Methods – Direct Deposit
The most common funding method is a direct deposit into your checking account. There are several other ways to fund the loan including a wire transfer (if time is critical), a paper check, and in some cases a Debit card. Choose the funding method that makes the most sense for your situation.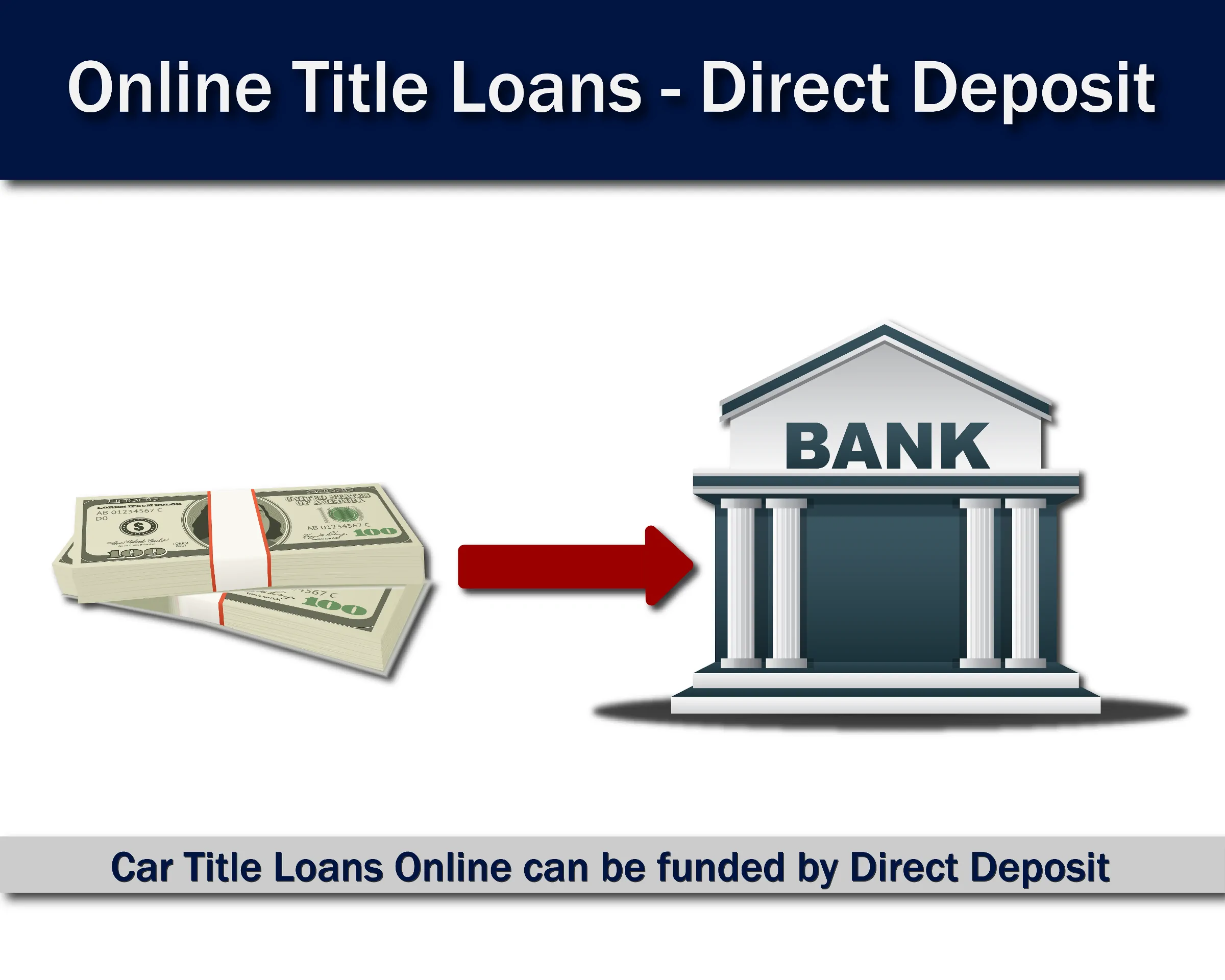 How much do Instant Title Loans Cost?
Instant title loans typically cost the same as any other title loan; and usually have very high interest rates. We provide an alternative to the lenders charging very high rates and offer the best title loans at the lowest rates. This has helped make us one of the best title loan companies.
We also developed a title loan calculator to help our customers determine the actual costs of title loans. Considering many lenders do not provide cost information readily, you can use the calculator to get an estimate.
Repayment Terms
Generally, car title loans are either single payment loans or monthly term loans. Many online title loans are monthly term loans. This means they are installment loans with monthly payments of both principal and interest.
There are usually no prepayment penalties, however, make sure to confirm this with your lender. Understanding how interest is calculated will also help ensure your next title loan is affordable. Repayment terms can be any where from a month to over a year.
Important – Car title loans (including instant online title loans) are short term solutions. They are NOT meant to be long term loans. Making a car title loan a long term loan can cause a substantial increase in cost that can result in a financial problem.
When the interest rate and loan length increase at the same time the cost of interest increases exponentially. See the graphs in this post to get an idea of how this works.
Conclusion
The way we use services is evolving. This includes our use of services from the banking and credit industries. Title loans are a form of credit, although they typically are not talked about in the mainstream.
As more services become electronic, we expect online title loans to become both faster and easier. In fact, 24 hour title loans are more available now. Perhaps the fact that title loans are not permissible in all states is a reason for the slow adoption of technology solutions. Add that to different rules and regulations in the states that do permit title loans, and you can see the difficulty in attempting to standardize the online title loan process.
Additionally, laws change frequently. While you can get a fast online title loan today, they are far from instant, so keep that in mind. Finally, if you do decide to move forward with a title loan online, make sure to find out the funding time frame and method. While direct deposit is available from many lenders it does require a checking account.