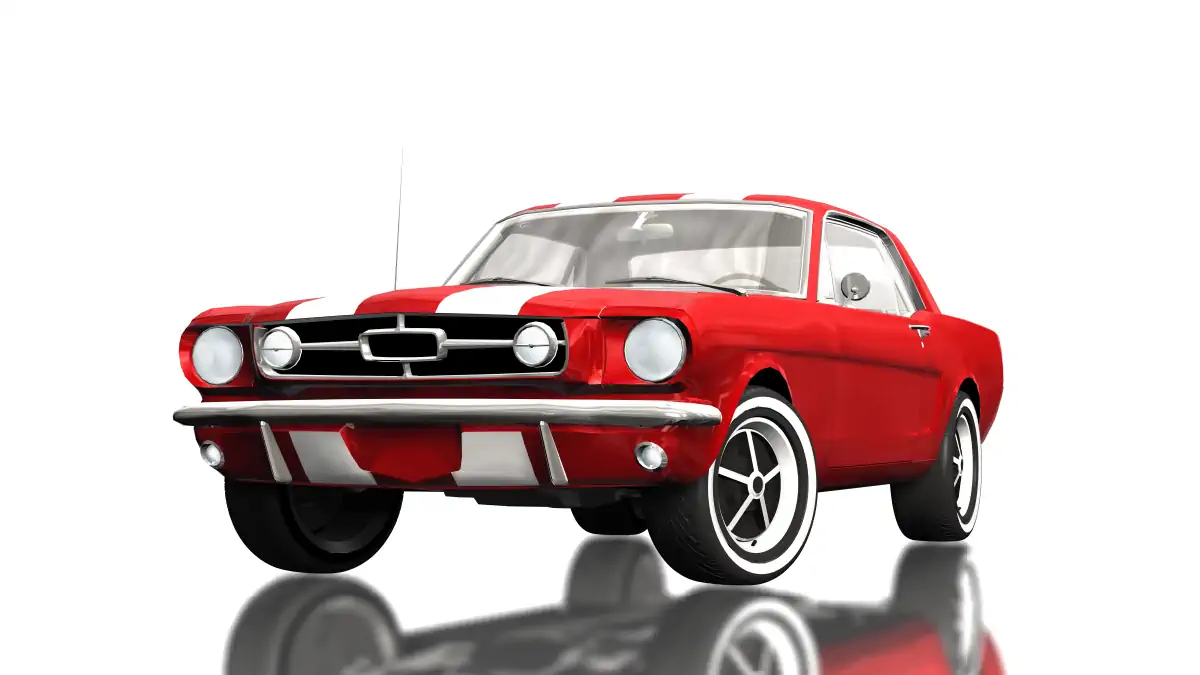 Classic car title loans are one of our specialties. There are several characteristics that make classic cars good candidates for car title loans. 
For one, most classic cars do not depreciate like late model cars do. In fact, many classic cars are either appreciating, or relatively flat in value. 
Additionally, most owners do not drive them every day; so the mileage doesn't increase each year nearly as much as a car driven daily. This further contributes to maintaining the value of the classic or collector car. 
The fact that they maintain their value makes getting classic car title loans fast and easy. With a title loan you borrow what you need based on vehicle value and ability to repay the loan. Get the fast cash you need today using your classic car title. 
Can I get a Title Loan on an Old (Classic) Car?
Car title loans are based on the value of the car, not the year. Some lenders have a year cutoff for the cars they will lend on. This can be 10 or 15 years or similar cutoff date. 
This means getting a loan on a classic car is not an option with every car title loan company.
There are also lenders that will lend on any car; literally any car. These lenders can have very high rates to make up for the risk lending on a car worth $100 or less.  In these cases, a single repair will cost more than the car is worth.
The best title loan companies, in our opinion, focus on the vehicle value and not just the year or mileage. They also don't lend on any vehicle; which means the overall risk should be less and therefor the interest rates lower. 
We prefer the focus is on the value of the vehicle.  Many classic cars have a significant amount of equity, which makes them great for a title loan. 
How much will a Classic Car Title Loan Give Me?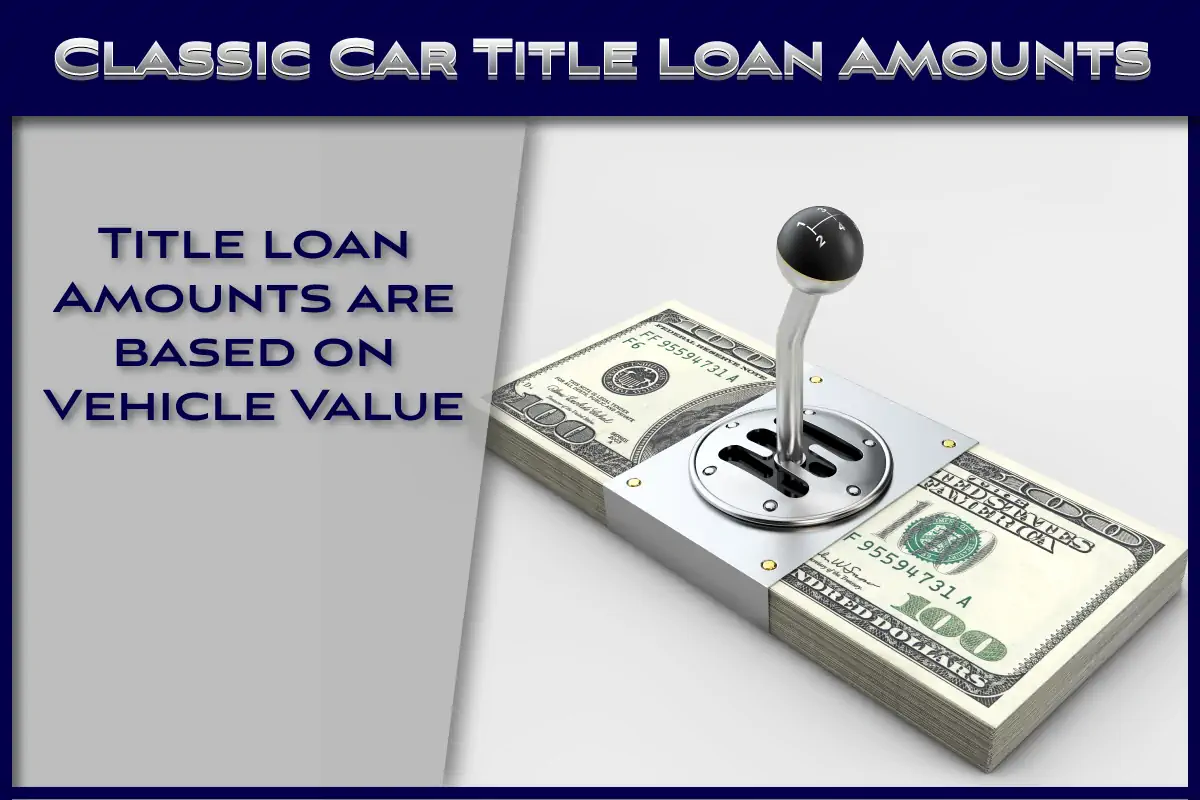 The amount of the title loan is directly related to the amount of equity in the vehicle; which is the fair market value of the classic car. Typically you can borrow up to 50% of the vehicle's fair market value. Getting an accurate value of a classic car can be challenging. 
There are valuation companies that will provide an estimate. Hagerty, for example, specializes in pricing and insuring collector and classic vehicles. 
Once you determine the vehicle value, use the title loan calculator to compute a loan amount and term.  Find one that results in a monthly payment that meets your expense requirement and fits your budget. 
If you are new to title loans, read our complete guide on how to get a title loan. It covers how to determine whether or not you make a good candidate and provides the process for determining the right loan amount.  
The reason classic cars make great title loan candidates is the fact that they hold their value. As mentioned, finding a current and accurate estimate of a collector car's value can be a challenge.
One source for timely values of rare vehicles are the classic car auctions held each year in Arizona. This includes Phoenix, Mesa, Scottsdale, and other areas that hold auctions each year. Arizona title loans often include classic and collector cars as a result of these high profile auctions.
Classic Car Title Loan Amount and Payments
Once you have an idea of the value of your collector or classic car, you can start to figure your loan amount. Monthly payments can be adjusted depending on the interest rate and length of the loan.
Find one of the lowest rates for you title loan. To get an idea of your monthly payment and total loan cost, use our title loan calculator to compare different loan amounts and terms.
Make it a Positive Classic Car Title Loan Experience
Classic Car Title loans can be a positive experience, or, in some cases, a negative experience. Many of those who have had a negative experience with a title loan can usually attribute it to one of two factors. Poor treatment by the lender; and/or not understanding the cost of the loan.

Make sure to choose your lender wisely and understand all terms and conditions of the loan. Take your time, do a bit of research, and get a few quotes. Finding the best car title loan does require a bit of effort.
It is also important to not that car title loans are not for every situation and should be examined carefully. Take a look at costs, benefits, and risks. Be sure the loan makes sense for your situation.
How to get a Classic or Collector Car Title Loan
The process for getting a classic car title loan is the same as any car title loan.  Follow the same simple process: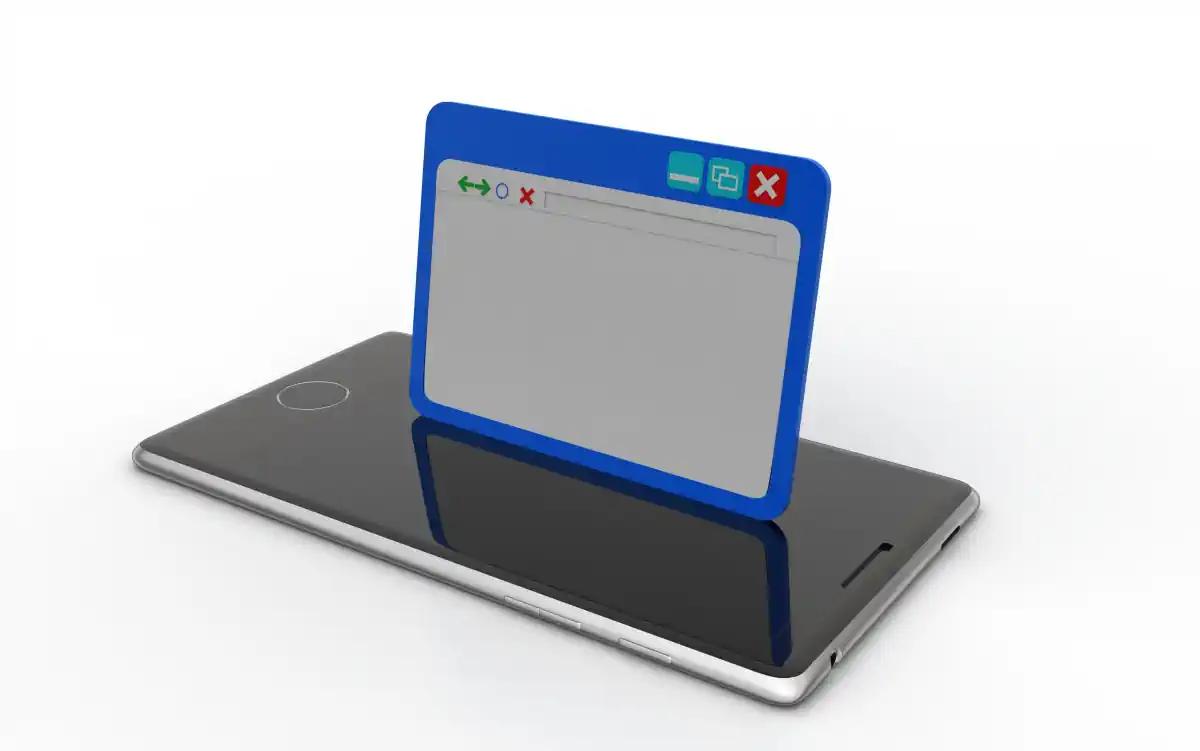 Apply for a Title Loan Online
The first step in the online classic car title loan process is applying online. The application process is usually fast and easy.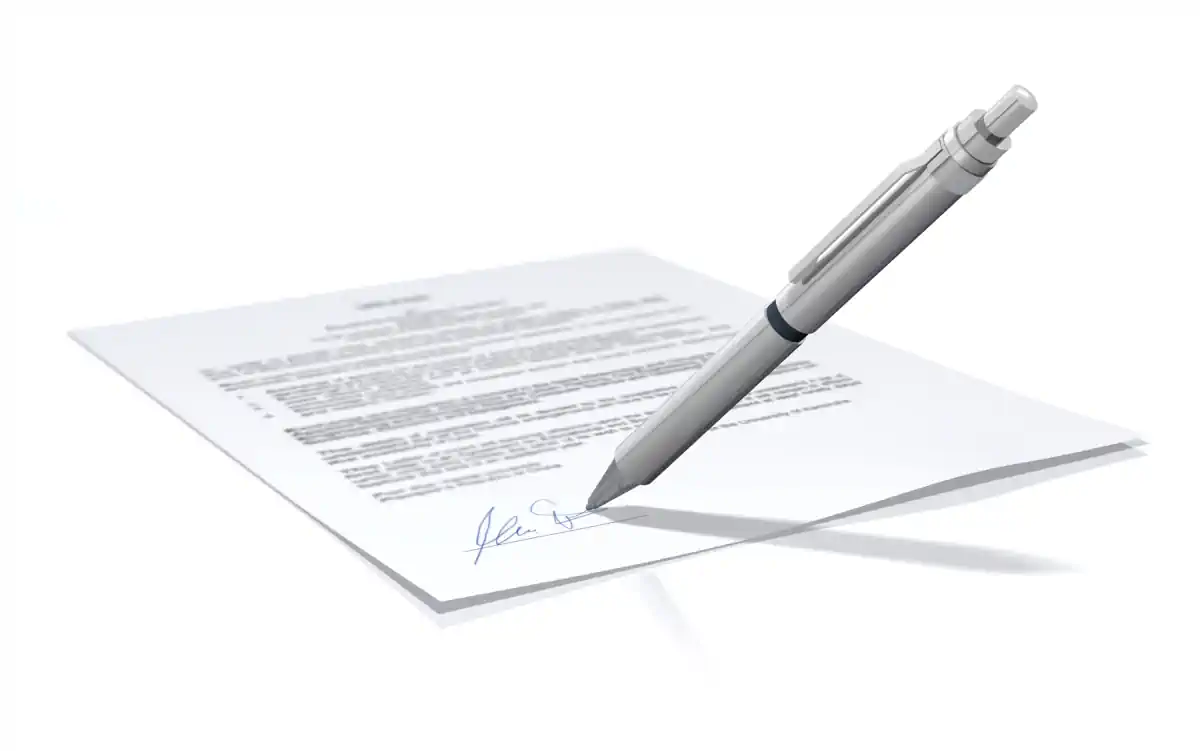 Complete Loan Agreement
Make sure to read the loan agreement in full before signing. Get the best title loan for your situation.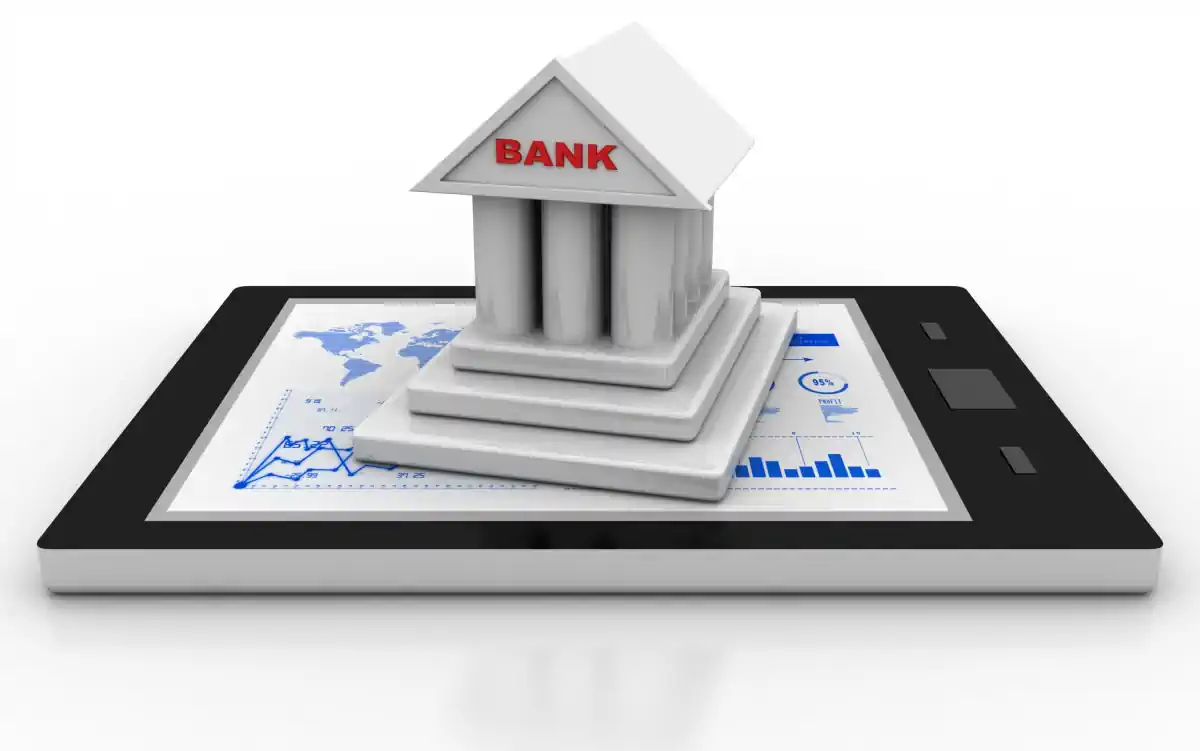 Get Funds Direct Deposit
Once completing your classic car title loan you get your funds. This can be by direct deposit, check, or other method.
Can I get a Classic Car Title Loan Online?
Getting a classic car title loan online is easy with several options. These are the same for classic cars as any other car. This makes focusing on finding a title loan near you much less important, especially if you find a completely online title loan with no inspection and no store visit. 
For these types of online title loans, there are some additional requirements. Primarily pictures of the vehicle to support the assessment of the vehicle's value.
For any car title loan online make sure you have the ability to take pictures of the interior, exterior, odometer, and VIN. These will be used to assess the value of the car.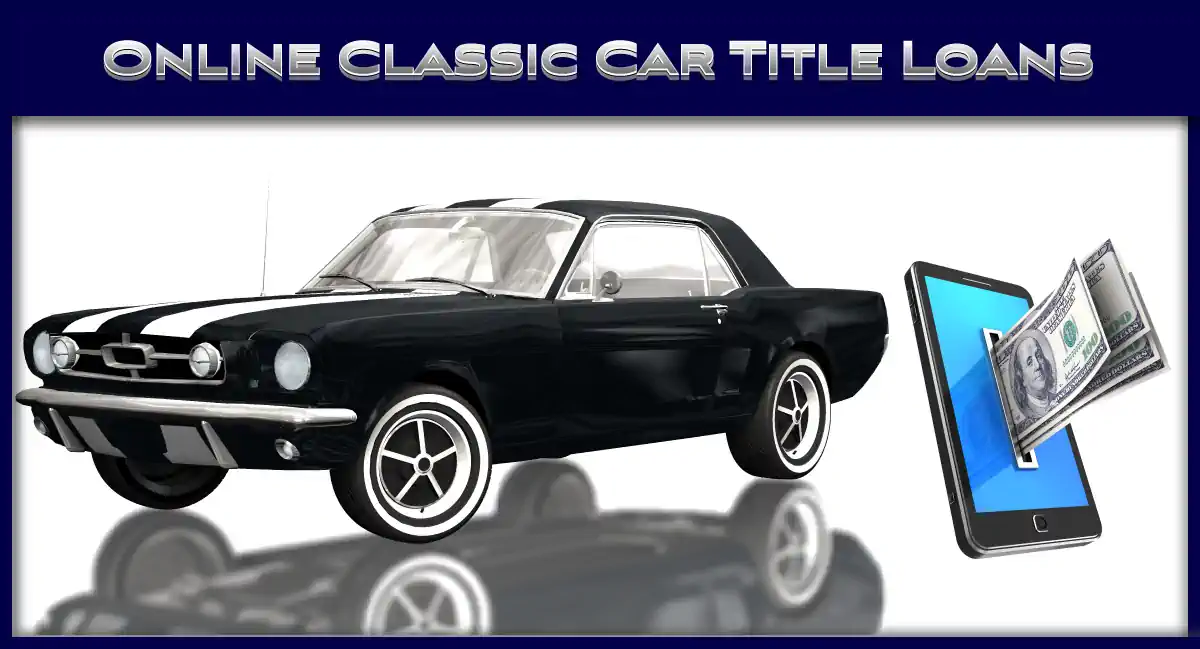 In addition to classic cars there are also classic motorcycle title loans that allow you to borrow against the equity in your classic motorcycle. This is also true for collector motorcycles. In many cases a classic motorcycle holds value similar to the way classic cars do.
With a classic car title loan your car is your credit. This means bad credit or no credit is usually not a problem. The value of the car, combined with the ability to repay the loan, is how the loan amount is determined.
This is done quickly, with fast approval and funding for short term emergency cash needs. The benefit of using your vehicle as collateral for the loan is that credit score is much less important. Since collector cars have value, this is used to determine the loan amount.
Income Types for Collector Car Title Loans
Proof of income is typical required for a collector car title loan. This does not mean you need to be employed or have a job to get a title loan on a classic car.
The ability to repay the loan is more important than the income type. As long as you have a means to repay the loan you can qualify for a title loan.