A frequent question when considering a car title loan is "can I get a title loan on an older car?". The short answer is yes, you can get a car title loan on an older car as long as it has enough value to support the loan.
The key part of this answer is the value of the vehicle. Just because a vehicle is older does not mean it does not have value. One benefit to having an older vehicle is there is often not an existing lien; so meeting the lien free title requirement is typically already done. Learn what a lien is and how they work.
Car title loans are secured loans that use the equity in the vehicle, instead of a credit score, to determine the amount you can borrow. This makes the value of the vehicle very important.
If you haven't determined your vehicle's value in a while now may be a good time to do so. Find out how much your car is really worth before applying for a title loan.
How to get a Title Loan on an Older Car
To get a title loan on an older car, it helps to first understand how a lender makes the decision on whether or not the loan can be made. The driving factor to your ability to get a title loan on an older car is the actual value of the car.
Some cars hold their value better than others. In fact, many older (classic) cars actually appreciate in value over time. This makes them great title loan candidates.
However, some lenders do have mileage and year restrictions. We'll take about this shortly, but you may need to find a title loan company that specializes in classic car title loans to avoid these restrictions.
Older Vehicle Value for the Title Loan
The main task for determining how to get a title loan on an older car is to accurately appraise the vehicle and then get its value. There are several ways to do this.
First, take a note if the mileage and perform an honest assessment of the vehicle's condition.
Then, use one of the online valuation tools and enter the required information. There are multiple tools, an easy one is Edmunds appraisal. There are also Kelley Blue Book, NADA, and various other valuation tools. This will give you an idea of what your older car is worth.
Take this value and compare it to the amount you need to borrow with a title loan. To make sure the vehicle has enough value to support the loan it should be at least twice what your title loan need is.
For example, if you need to borrow $1,500.00, then the vehicle should be worth at least $3,000.00. If it has enough value to support the loan amount, then you can probably get a title loan on the older car.
---
---
Older Vehicle Repair Costs
It is important to take into consideration the real value of an older vehicle with high mileage. A general guideline is if the vehicle is not worth what it would cost to perform a medium repair; then getting a title loan for that vehicle may be a challenge.
In other words, if one repair costs more than the vehicle is worth, then borrowing money against the equity in that vehicle will probably be challenging if that equity can be wiped out with one single repair.
Common Lender Restrictions on Car Title Loans
Some car title lenders have some sort of restriction on the vehicles they will lend on. These include both age and mileage based restrictions. Other lenders will lend on literally any car.
While arbitrary year restrictions don't make sense in our opinion, neither does lending on absolutely any vehicle. It is understandable for lenders to have restrictions in place, but arbitrary year and/or mileage restrictions that do not take into account the value of the vehicle do not make sense.
Model Year Restrictions
The first type of vehicle restriction that many title lenders have in place are year restrictions. For example some require the vehicle to be less than 10 years old. Others require the car to be model year 2005 or newer. These are just a couple of examples.
Mileage Restrictions
In addition to the model year restriction some lenders also have a mileage maximums. These can be coupled with the model year restriction.
For example, it is common to find something like "vehicles 2005 or newer with less than 150,000 miles".
How to find a Title Loan for an Older Car
There are a couple of ways to get a title loan on an older car. The first is to find a lender that has no restrictions and lends on any vehicle. The second is to find a lender that focuses on vehicle value versus year and mileage.
To determine which one makes the most sense, you will need to define which type of vehicle you have. Generally, they meet on of the following categories.
Older Car Categories
To make it easier to decide how to get a title loan on an older car, and, more specifically, what type of lender to choose, we categorize car into three categories. Then, we discuss options for each of the three categories.
Category 1 – Older Car that still has Value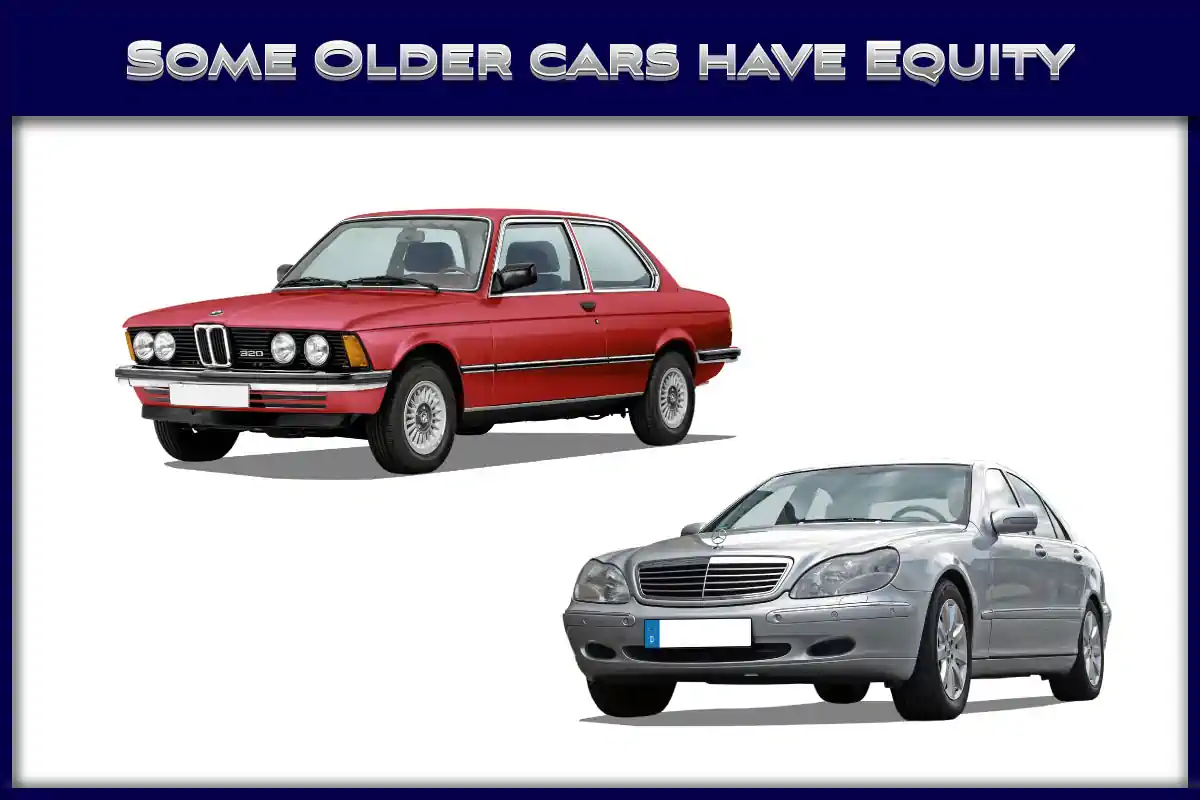 The first category is an older car that still has a fair amount of value ($5,000 or more). It is not uncommon to find older cars that are still worth a significant amount of money. These can include vehicles like:
Luxury cars that are well taken care of
Certain models that don't depreciate fast
Cars with lower mileage than most that age
Vehicles with expensive aftermarket modifications
There are plenty of other reasons why an older vehicle may still have some value regardless of whether or not it meets certain lender year restrictions. In these cases, find a lender that focuses on vehicle value and not age.
---
---
Category 2 – Older Car with Little Value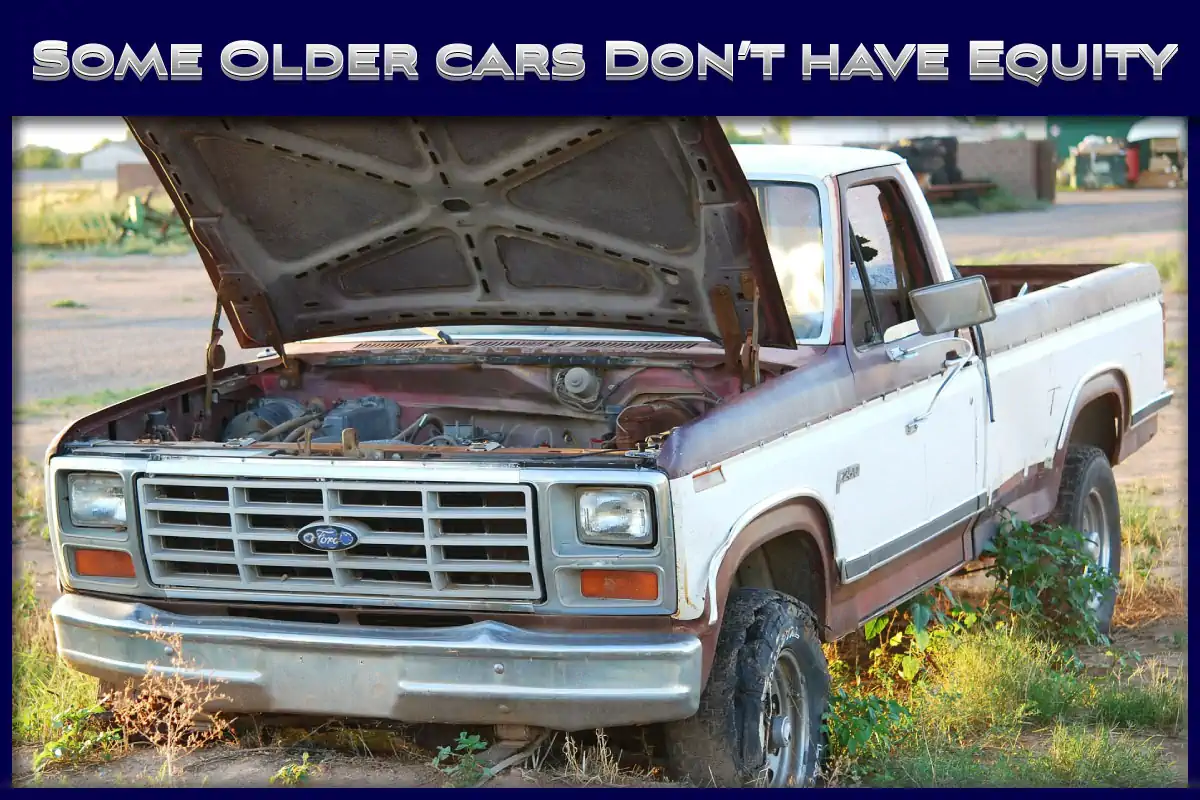 The second category is an older car with little value. Usually you will know that your car fits into this category. A simple question to ask is: If you need a major repair, would the repair cost more than the vehicle is worth?
If the answer to that question is yes, than you will need to find a lender that lends on any vehicle. The loan will likely be for a small amount with a high interest rate.
Category 3 – Classic or Antique Car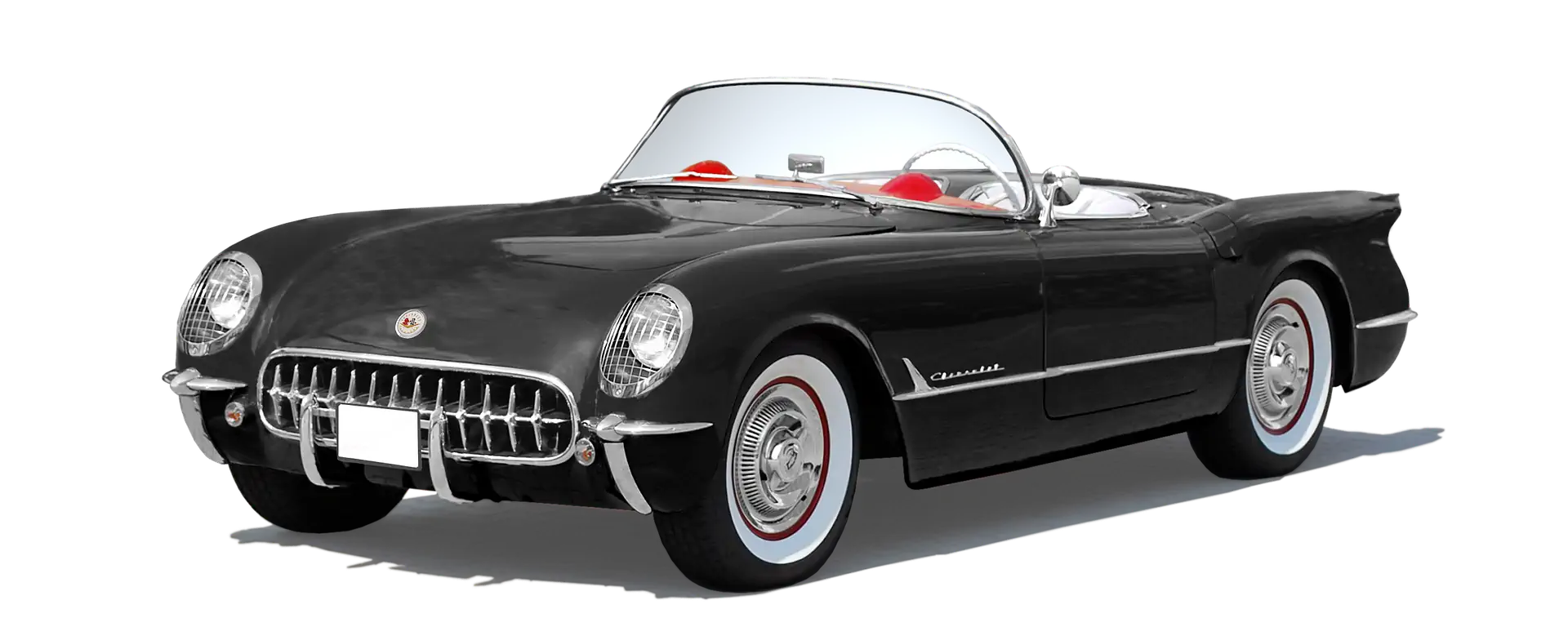 The final category is an antique or classic car. The values for these cars can range from very little to a significant amount. Some classic cars are worth far more than many new cars. In these cases, simply find a lender that offers title loans for classic cars.
Conclusion
It is possible to get a title loan on an older car depending on how much the car is worth. Once you decide to get a title loan on an older vehicle you need to find the best title loan company for your situation. Depending on which category your vehicle falls in to, you may have a limited number of choices.
For example, not every lender will lend on any vehicle. Additionally, not all lenders offer classic car title loans. You may want a completely online title loan with no inspection, you will need to make sure the lender offers these.
Find the best title loan company for your situation. Typically, we suggest getting multiple quotes from different lenders. As with any title loan, always read the loan agreement in full before signing.