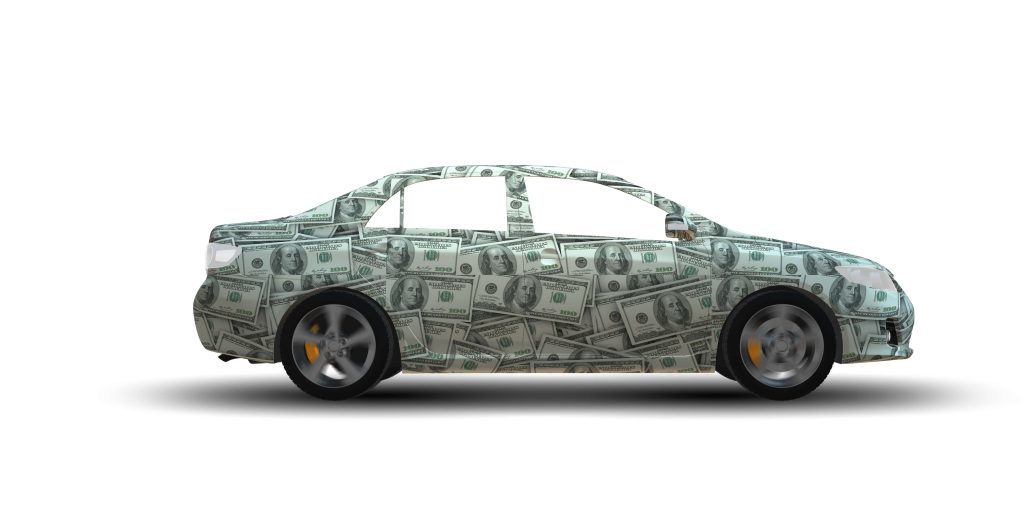 When you have an emergency expense and no other readily available source of funds, there may be a source you overlooked. Your vehicle. Cars, Truck, and SUVs have increased in cost significantly over the past two decades and more people have a significant amount of equity left in their vehicle after paying it off.
If you have a vehicle with equity in it you can get cash, fast, with a car title loan. A car title loan is an easy way to turn the equity in your vehicle into cash.
How Do I get a Title Loan?
A title loan is fairly easy to obtain, assuming you meet the title loan requirements. If you have never had a title loan before, we recommend finding out how to get a title loan before applying for one.
There are certain criteria that will influence whether or not you are a good candidate for a title loan. Despite what other lenders want you to believe, title loans are not right for everyone.
Is A Title Loan Right for me?
This is an important question that you definitely need to answer before moving forward with a title loan. As discussed, Title loans are not right for everyone. You wouldn't know this reading most lenders sites; they are full of "how much cash can I get" forms and not a lot of details on whether or not title loans are right for you. This is one reason some people ask are title loans bad; and the answer depends on the loan and the borrower.
For some, title loans are a great resource for getting through some of life's most difficult challenges. For others, they are a major life changing event; only in a negative way. Unfortunately, not all lenders take the time to help you decide if a title loan is actually right for your situation.
This is why title loans have a bad reputation and why some lenders have a significant amount of complaints to the Better Business Bureau. Determining whether or not you are a good candidate is key when learning how to get a title loan.
Title Lenders – the Key to a Good Loan
We have written extensively on this topic, however many people still make the most common mistake when getting a Title Loan. They assume all lenders are the same, apply with the first lender they find, and sign the loan agreement without researching the lender at all. Many lenders charge very high interest rates, have excessive fees, and are lacking in customer service.
Don't believe Everything you Read
As a title lender, we set out to change some of the tactics that are commonplace in the title loan industry. The first was costs transparency. Most lenders do not disclose their actual charges until you visit them for a loan. Sometimes even then, the loan agreement is full of terms and conditions that are very difficult to decipher.
Our solution, for our customers, was to provide a title loan calculator that shows the actual cost of a loan with us over the entire loan term. This was easy for us to do because we charge a faction of what other lenders charge.
Well, our customers really liked it, and other lenders took notice and copied it. So, we sympathize with those who have been burned by a dishonest lender; we have too. If you see a lender with a calculator that shows a payment schedule the exact same as ours, you may want to rethink working with them.
Do I need Good Credit to get a Title Loan?
One of the benefits of a car title loan is there is usually no credit check. Your vehicle is your credit and is used to secure the loan. With no credit check there is no hard inquiry on your credit report and you can qualify for a title loan with:
Bad Credit,
No Credit,
Ok Credit,
Any Credit
Also, if you just want privacy or are in the process of rebuilding your credit this may be important to you. With a title loan, instead of your credit score, your vehicle's equity and your ability to repay the loan are the key approval factors. This means no credit check title loans are widely available.
How much can I borrow with a Title Loan
The amount you can borrow with a title loan is limited to 50% of the vehicle fair market value, assuming you have income to support the monthly payment. Because the vehicle is a key part of the title loan transaction, you should get an idea of what your vehicle is worth.
You will need to perform an honest assessment of the condition (interior, exterior, and mechanical). Then, use a valuation tool like NADA to get a value for the vehicle. It may not be 100% accurate but should be close enough to give you an estimate.
Just because you are approved for a certain amount doesn't mean that is what you should borrow. With a title loan borrow only what you need an what you can afford to repay.
If you are new to title loans learn how to get a title loan, this includes determining whether of not you are a good loan candidate and finding the right title loan amount. The right amount can make a big difference between getting a loan that solves your problems versus getting a loan that causes more problems.
Conclusion:
Can I use my car to get fast cash? Yes, a title loan does precisely that. Title loans provide much needed emergency cash for those in need of it without other sources of funding. However, as with all loans, it is important to weigh the pros and cons and make sure a title loan is right for you.