Getting a car title loan on a classic car is easy with the right title loan company. Some lenders have a year cutoff (usually less than 15 – 20 years old), making getting a classic car title loan from them very difficult.
The focus should be on the value of and equity in the vehicle; regardless of age. As long as the vehicle is worth enough to support the loan, you should not have a problem getting a classic car title loan.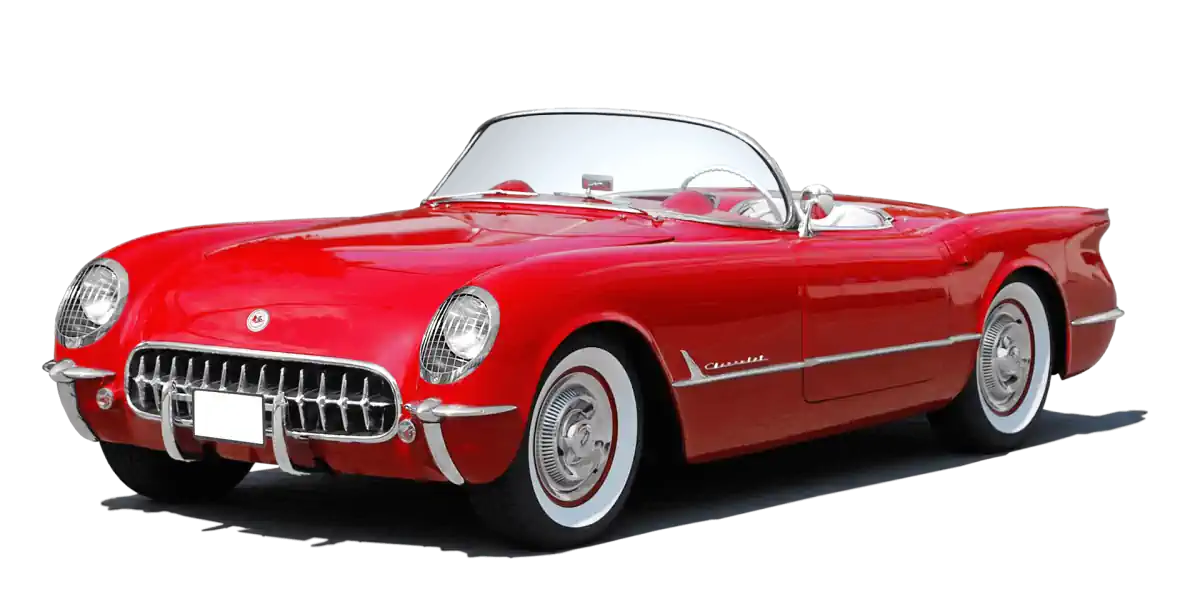 As long as the classic car has value, we can help you get a car title loan. And, most classic cars do have value. In fact, depending on the model and condition, they can be worth a significant amount.
Some classic cars are worth several times more than new vehicles. It doesn't make sense to have an arbitrary year cutoff for loans when some older vehicles can be worth more than newer vehicles. Now, you may be wondering what is a classic car title loan?
What is a Classic Car Title Loan?
A classic car title loan is the same thing as a car title loan, only the vehicle used to secure the loan is older (a Classic). So, what is a title loan? A title loan is a way to borrow money, short term, using the vehicle as collateral.
They are very easy loans to qualify for and get funded compared to other traditional loan types. There is no credit check or lengthy underwriting process, making them very popular for those in need of funds quickly without other means to borrow. Some customers also prefer the privacy that comes with no credit check. Others prefer the speed and convenience that a title loan offers.
If you are new to title loans we provide several detailed articles from how they work to how much they cost on our car title loan site. Make sure you are a good candidate for a classic car title loan and learn how title loans work.
There are two key factors related to qualifying for a title loan:
The vehicle value
Ability to repay the loan
The vehicle value is important because it is the vehicle that is used to secure the loan. The borrower's credit score is not taken into account, only the value of the collateral (the vehicle)
This is what makes title loans so easy to qualify for and so fast to fund. If you have a classic car, you could be a great candidate for a title loan because of classic car values.
Classic Car Values: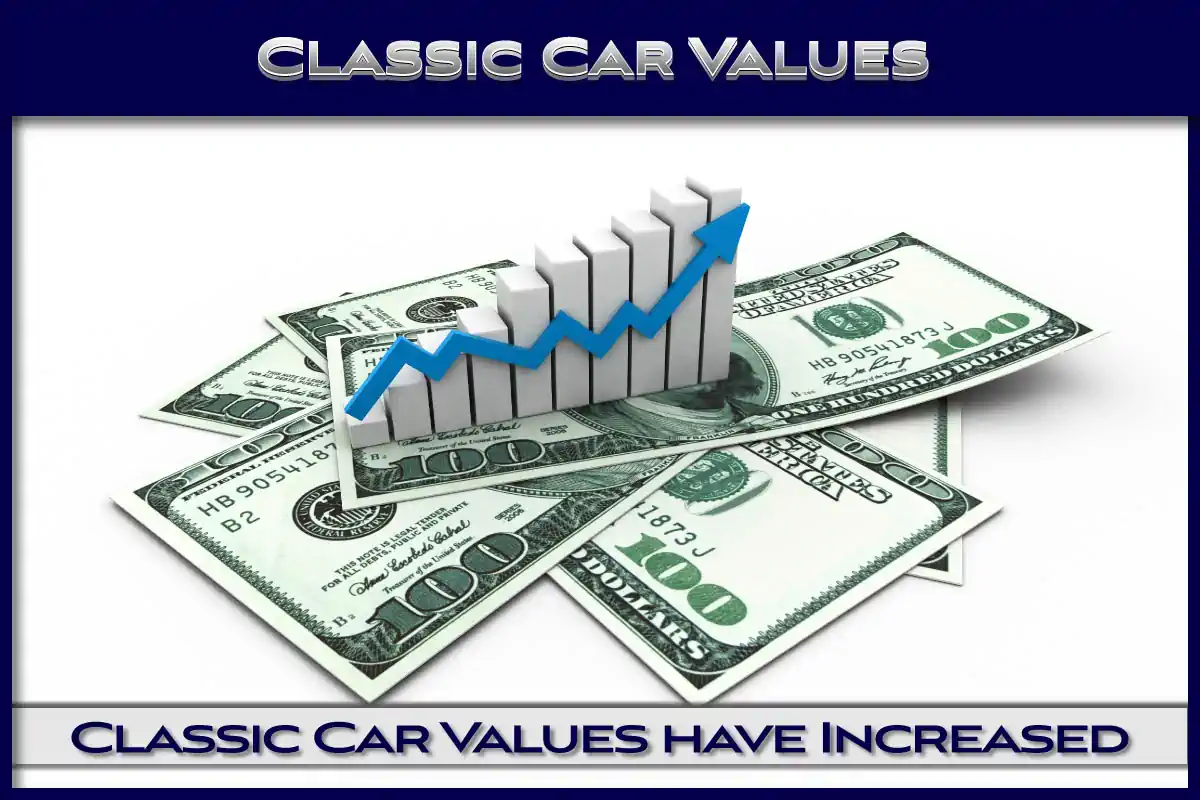 Classic car values have increased substantially over the past decade, and even in the past couple of years. Each January Arizona is host to some of the high profile classic and collector car auctions. This year saw a 17% increase in average sale price compared to last year. Not a bad return on investment.
One of the advantages of a classic car, and a reason they make great title loan candidates, is most classic cars appreciate (increase in value). Considering most newer cars depreciate (decease in value), the risk of the vehicle losing value is reduced with classic car title loans. The fact that classic cars go up in value versus go down, this makes them excellent candidates for title loans.
Do Classic Car Title Loans Make Sense?
We recommend anyone shopping for a title loan make sure that a title loan is a good choice for their specific situation. It is import to understand how title loans work and what title loans cost. Then, you need to determine if a title loan makes sense for your specific situation.
If you are new to title loans it is worth spending a few minutes learning how to get a title loan. To assist with finding out the costs associated with the loan we developed a title loan calculator. Feel free to use it to find out what your loan will cost.
Another important factor for classic car title loans is the vehicle value. As mentioned, we lend up to 50% of the vehicle's fair market value. Additionally, you will want to consider whether it makes more sense to sell your vehicle to cover your financial needs. If your classic car is your second or third car, you may want to consider selling it.
Given that the vehicle may be appreciating, keeping it may be a better decision, especially if there is sentimental value. This is where a title loan can be beneficial. A classic car title loan can provide the short term funds you need without having to sell or pawn the vehicle.
How much can I get with a Classic Car Title Loan?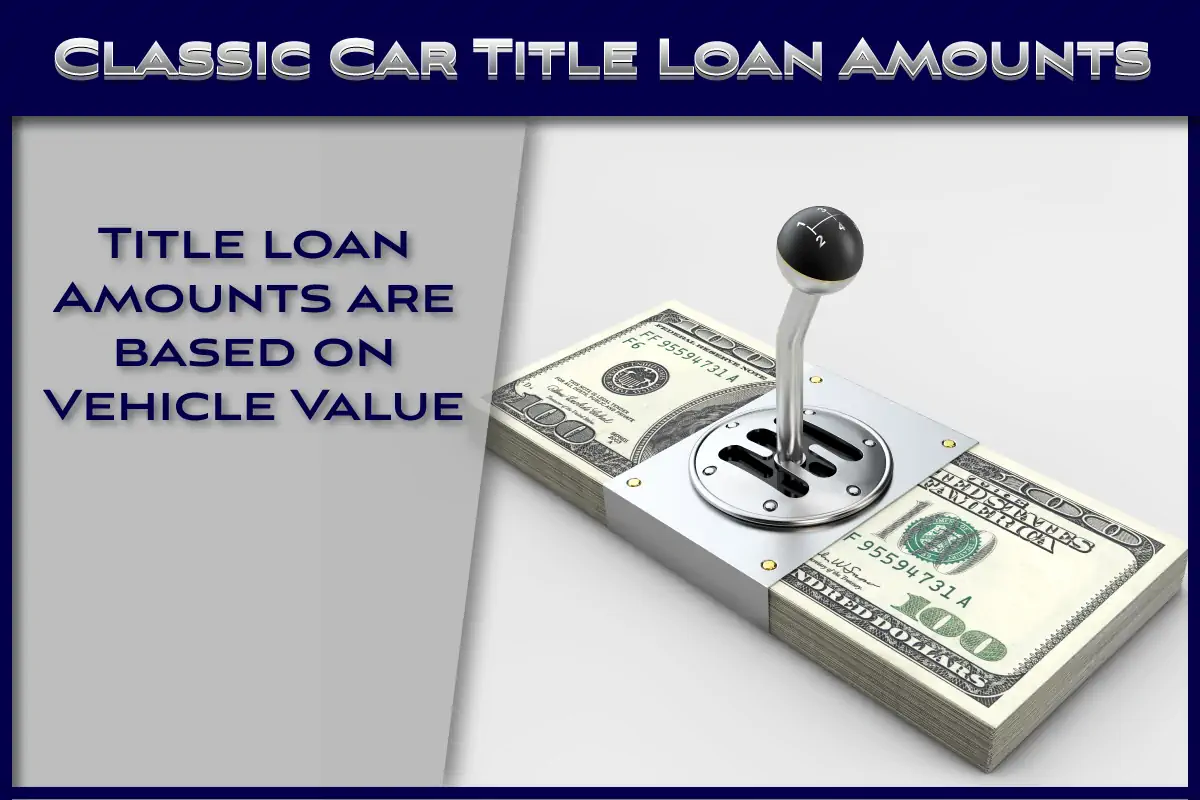 At Fast Title Lenders we have no pre set limit on the amount you can borrow with a title loan. The amount is directly related to the amount the vehicle is worth. The loan amount is limited to 50% of the vehicle's fair market value. This assumes you have the income to support the payment. If you have a valuable classic car, and need a title loan for more than the typical lenders' limit, fill out our easy online application.
Classic Car Title Loan Requirements:
The requirements for getting a classic car loan are the same as any title loan. If you are not familiar with title loans, we provide an explanation of each requirement and the reason:
Requirement 1:
The first requirement is obvious, a vehicle with equity. For classic cars, determining the fair market value can be a bit more difficult than a newer vehicle. Most valuation tools for lenders and dealers use real wholesale auction data to provide a fairly accurate estimate of what a vehicle is worth. There greater number of real auction sales, the more accurate the number.
For classic cars, there is no "wholesale" market, and therefor the typical method of using wholesale values will not work. This is why you may see a wide range between the low and high market value. There are some specialty valuation companies, like Hagerty's, that do a decent job of providing a fairly accurate estimate.
An additional complication for antique cars is they my not be driven everyday. In some cases the vehicle is in storage and not readily available for an inspection by the lender. For these cases, getting a title loan without the car may be required.
Requirement 2:
The next requirement in a lien free title. This means a free and clear title with no loans or lien holders. If you purchased the car recently and took out a loan you will not be able to get a title loan until the loan is paid of and the lien is released. If you have had the car for a long time without a loan than you likely have a lien free title.
Requirement 3:
You will need a valid Drivers License. To get a title loan, we will need to confirm your identity using a valid government issued ID. Usually, it is a drivers license.
Requirement 4:
The next requirement is proof of insurance. We require borrowers to carry full coverage insurance (comprehensive). Most lenders require insurance, not all require full coverage. The reason for full coverage is in case something happens to the vehicle (accident, damage, theft, etc), the insurance company will cover the cost in most cases.
For loans with a high value, this is important. Chances are, if you own a vehicle that is worth a significant amount, you probably already carry full coverage insurance to protect your investment.
Requirement 5:
The last requirement is proof of income. There is no credit check with a title loan, and a loan that cannot be repaid will not help the borrower or the lender. If you do not have income and are considering a title loan, you may want to consider selling the vehicle instead.
Can you get an Online Classic Car Title Loan?
As mentioned, classic car title loans work the same as any other car title loan. Getting an online title loan for your classic car is easy.
Next Steps:
Once you've determine you're a good candidate for a title loan, and use our car title loan calculator to figure out the costs. As you find your documents and gather information, put them all in one place (folder or file). This will make the application and loan process smoother and ensure you can complete it quickly without any problems. Title Loans are meant to be a fast way to access cash. Having your information in one place will make sure there are no interruptions once you start the process.
You will then need to choose your lender and decide if you want to move forward with an online title loan or a traditional title loan. Online title loans have some benefits and some risks. Make sure you can live with the risks if you choose one.
Choosing your lender is probably the single most important decision you will need to make when getting a title loan. This will affect the cost of the loan and the quality of service. Some title lenders have a bad reputation for a reason; make sure to do your research. You will be glad you did. If you are new to title loans, it is a good idea to learn how to get a title loan before applying. Learn more here: https://en.wikipedia.org/wiki/Title_loan.
Conclusion:
Classic cars make great candidates for title loans. The fact that most classic cars continue to appreciate means they will likely not lose value over the loan term, making the cost of the loan more reasonable when compared to a newer vehicle. New vehicles depreciate, and some depreciate fast. If you own a classic car and need short term cash, with a title loan there is no need to pawn or sell the vehicle. Find out more about classic car title loans.