---
Online Title Loans are now an option to get a car Title Loan online directly from the comfort of your home. Fast Title Lenders specializes in providing title loans with an easy online application and fast online approval. We offer the Lowest Interest Rates with no loan origination fee and no pre-payment fee. We make getting a car title loan online easy.
Our competitive interest rates, and total cost of the loan, are significantly less than other title lenders. Additionally, we are experts at processing car title loans quickly. If you are considering a title loan, you may be looking into instant online title loans; take the word "instant" with a grain of salt. Some online lenders can take longer to fund than others.
Fast Title Lenders – the Best Online Title Loans
Are you shopping for a Title Loan? Do you need a car title loan but do not want to pay back more than double what you borrowed (or even more)? Tired of paying triple digit interest rates? Then you are in the right place. We offer the most competitive interest rates and fast cash. This type of overcharging is what leads people to ask are title loans bad?
Fast Title Lenders has earned our reputation as the nation's best title loan company by following the principles we were founded on; honesty and transparency. The reason we can offer the best title loans is because we charge a fraction of the rate of most other lenders with the best customer service. This equals lower payments for the same loan; meaning the best title loans. Title loans are an option for short term cash.
Online Car Title Loans:
How do Online Title Loans Work?
Online car title loans work similar to vehicle title loans, with a few extra requirements. We apply the same practices to online title loans as we do to direct title loans. These practices are what gained us our excellent reputation with our customers. This includes providing a wealth of title loan related information to all potential customers; even if it means they find an alternative to a title loan. There are pros and cons for every title loan and we communicate them to every borrower. We also give every borrower an accurate, real time title loan quote. Use our title loan payment calculator to get a real time quote to help decide if an online title loan is the right choice for you.
Get cash for your car title quickly with our title loans online. Our re-payment terms are much simpler than most lenders, and much cheaper. We recently published a title loan costs guide with several examples of typical loans and repayment amounts. It is worth reading before getting a loan just to have an idea of what title loans actually cost.
Requirements for Online Title Loans:
The requirements for online only title loans are similar to the requirements for a title loan from a brick and mortar location. The key difference is the requirement for vehicle pictures to allow for an evaluation of the vehicle's condition and confirmation of the vehicle's mileage and VIN number. To qualify for an online title loan, from a direct lender, make sure you have the following:
Lien free title
Valid Drivers License
Proof of Insurance
Proof of Income
Vehicle pictures (or the ability to take them when needed)
Direct Lender Benefits:
There are several benefits to getting an online auto title loan, with the most obvious being you can complete the process without the need to leave your home. There are, however, some trade-offs as well. You will need to be prepared and equipped to take accurate pictures of your vehicle. Also, you may need to wait a day for your funds to be direct deposited. With a regular title loan you can go get the cash in about 30 minutes. Fast Title Lenders provides additional title loans direct lender benefits including:
Ensuring we offer the lowest interest rates available,
Providing the best possible customer service,
Offering the most convenient payment options, and
Providing a real time quote, payment estimate, and APR.
Providing these benefits to our customers have helped make us the best title loan company in the nation.
Online Title Loan Process:
We recommend as the first step for any title loan, including an online auto title loan, to use our title loan calculator to find a loan amount, and term, with a monthly payment that fits your budget. Make sure you are able to afford the monthly payment. This is critical as missing payments can result in the loss of your vehicle.
Next, fill out our easy online application to start the online title loan process. Additionally, for Online only Title Loans, be prepared to take pictures of the exterior and interior of the vehicle including the odometer and VIN number. The loan will be funded once the vehicle condition is verified and the Title is received.
---
Application:
Car Title Loans Online – We specialize in providing a single type of loan and streamline the process to make the experience as fast and easy as possible. To start the process simply fill out the online title loan application and get approved within minutes to begin the online title loan process. There are several types of Car Title Loans Online:
Traditional Online Title Loans
Online Title Loan No Credit Check
Online Title Loans no store visit (with or without inspection)
No Inspection Title Loans
Completely Online Title Loans
Instant Online Title Loans
Same Day Online Title Loan
Each type of car title loan online is very similar and can be summarized in three basic types based on what part of the process is completed online. When we refer to the process, we are talking about the high level process of 1. Applying, 2. Loan Offer, 3. Loan Funding.
Applying
All online title loans allow you to at least begin the application process online. We allow you to apply online with quick approval and an easy approval process with no credit check.
Loan Offer
To receive a loan offer, the lender must place a value on the vehicle. This part of the process varies depending on what type of loan you are applying for. This part of the process can either be completed in person or online. To complete it in person, you visit the lender or third party appraiser. To complete it online you will need to send in pictures of your vehicle and title.
Loan Funding
Similar to the loan offer, loan funding can be completed in person or online. If you completed the loan offer online then funding will likely be completed online. The lender will mail you a check or direct deposit funds into your bank account.
Car Title Loans Online – Traditional Lenders:
A traditional online title loan begins with an online application, loan pre-approval, and a store visit. The store visit is to confirm the vehicle information and condition, finalize paperwork, and get your cash. These are usually the fastest loans, as you will be funded the same time you provide your title to the lender. This removes the wait from mailing your title in. We specialize in fast title loans at the best rates.
Online Title Loans No Store Visit:
Online Title Loans with no store visit are becoming more popular. This is especially true if you are located in an area where you have to drive a long way to visit a title lender. You will not have to drive your car to the car title lender. With a title loan with no store visit, the loan can be completed in two different ways. The first is with a third party inspection, the second with no inspection.
Online Title Loans No Inspection:
A no inspection title loan, like the name implies, removes the part of the process where you visit a location to have your vehicle inspected. These loans are accompanied by detailed pictures of the vehicle, and additional personal information such as references.
Car Title Loans Completely Online:
Completely Online Title Loans (100% Online) are very similar to "no inspection" title loans in that there is no store visit. These loans will also be accompanied by detailed vehicle pictures and addition information. Our recent online title loan guide details how online title loans work.
Instant Online Title Loans:
Many Online Title Loan lenders are advertising "Instant Online title Loans". The reason is simple, users are searching for the term so lenders are advertising it. Unfortunately, no title loan is instant. In fact, some "Instant Online Title Loans" actually take longer to fund than a traditional title loans. Before proceeding with the online title loan agreement make sure to find out how long it ill take to fund your loan.
Fast Title Loans
Fast Title Loans is a more accurate description than Instant. Generally, Title Loans, including Online Loans, are funded fast. This is especially true when compared to other loan types. There are cases where funding can take longer than expected. Meeting the title loan requirements before applying will help ensure you title loan online is fast.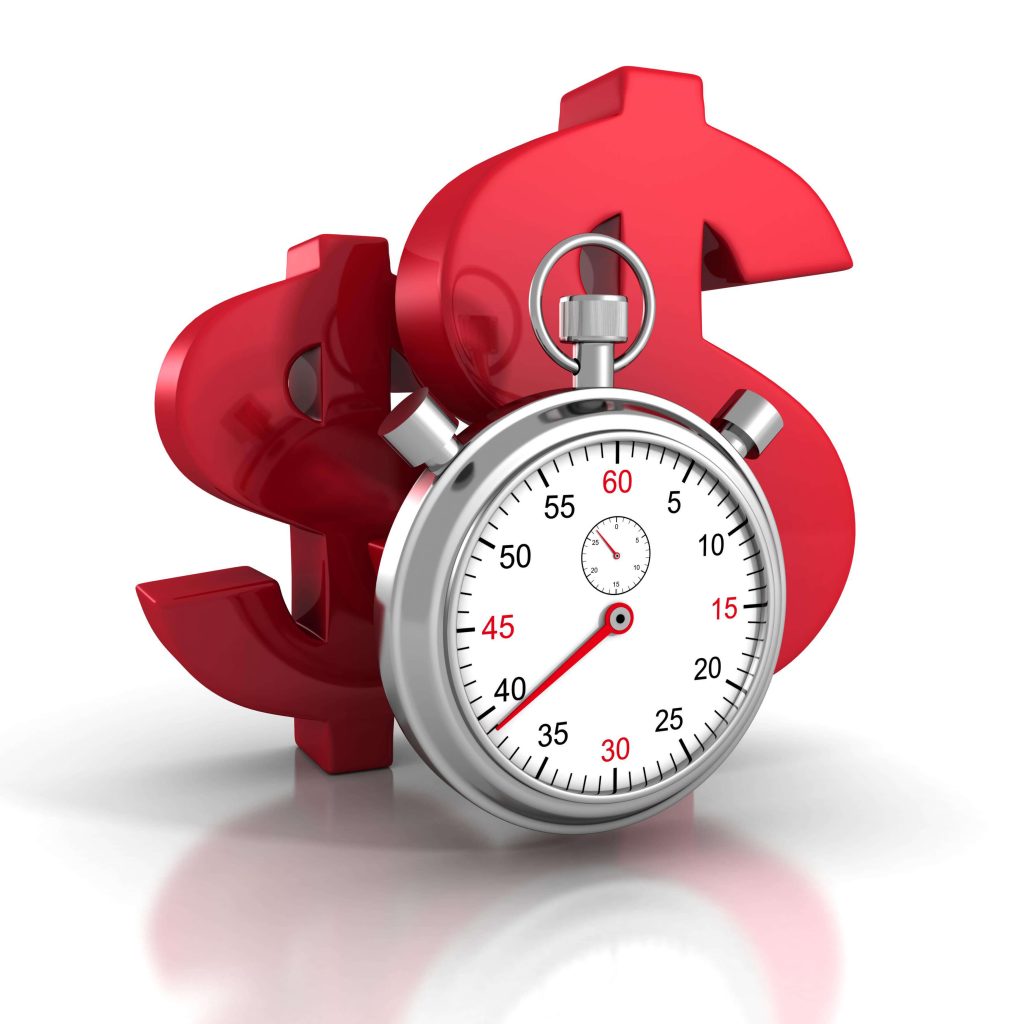 We brought cost transparency with our Title loan Calculator. It is unfortunate that other lenders copied our calculator. We bring honesty through our information about all things title loan related. This ranges from telling customers not to borrow the maximum amount when it doesn't make sense to providing information on how to avoid the most predatory lenders.
Our Services include Online Title Loans for:
Cars
Trucks
SUVs
Classic Cars
Luxury Cars
To qualify for a loan we require the vehicle to have enough value to lend against and the customer to have the ability to repay the loan. Typically, the vehicles we are able to lend on are worth at least $5,000.00. We have no pre-set maximum loan amount.
Borrow as much as you need based on the vehicle value and ability to repay the loan. We evaluate each loan individually and provide the terms that best meet our customers' needs. We do this for both online title loans and regular title loans. If you are new to the title loan process learn how to get a title loan.
How much can I Borrow?: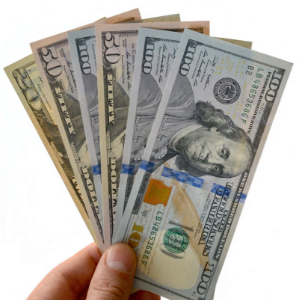 The amount you are able to borrow with an online auto title loan is very similar to a brick and mortar loan. The maximum is 50% of the fair market value of the vehicle assuming you have the ability to repay the loan. For example, if the vehicle is worth $10,000 the maximum amount you could borrow would be $5,000.00 assuming you have income to support the monthly payment.
To check another loan amount and payment use our car title loan calculator. In addition to the question "How much can I borrow?", it is also important to ask "How much will this cost?". Understanding how much title loans cost is a key to being able to negotiate an affordable title loan.
Online Title Loans No Credit Check:
Fast Title Lenders does not check credit, however many online title lenders do. There is a good reason for this. There are some lenders advertising loans exceeding 50% of the fair market value of the vehicle, with some as high as 85%. Cars depreciate (decrease in value) over time. This is a higher risk for the lender, as vehicles depreciate and a default is more likely to result in a loss for the lender. Make sure if you apply with another lender to find out if they check your credit.
Bad Credit Title Loans Online
Looking for an online title loan with no credit check? Apply online with Fast Title Lenders. We do not check credit and offer the lowest interest rates with no fees. This means bad credit is treated the same as good credit. Credit history is not taken into consideration. You use your vehicle as collateral for the loan, vehicle is your credit.
How much is my Car Worth?
The value of your vehicle is an important aspect in a title loan transaction. So, make sure you have a good idea of your vehicle's value before applying for a loan. There are several ways to estimate the value of your vehicle. All start with an honest assessment of the vehicle's condition (interior, exterior, and mechanical).
Mileage also plays a big role in the calculation. Once you have an honest assessment of the condition and the mileage, use one of the online vehicle valuation tools like KBB and NADA. To get a rough idea you can also take a look at your most recent personal property tax bill if you live in a city/state that collects personal property tax. When you look at the bill, it will show the approximate value of the vehicle used to generate the tax amount. This does not take condition into account, so it is not as accurate as using one of the online tools.
How to get the Best Deal
Getting the best deal on an Online Title Loan is very similar to getting the best deal on any other title loan. Always read the loan agreement in full before signing.
Whether you choose us for your loan, or another lender, there are a few things you can do to make sure you get the best deal. First, ask the lender for a lower rate. Many people don't realize it but title loans are negotiable. There are rules on the maximum rate a lender can charge, but no rules on the minimum rate.
If you ask for a lower rate you may be able to reduce your total loan cost significantly. Next, ask the lender to waive any fees. Hopefully you chose a lender, like us, that doesn't charge fees, but if you didn't, ask them to waive them. Finally, get several quotes from lenders and go with the lowest.
Most importantly, read the loan agreement before signing it. Make sure you understand, and agree with, the terms in the agreement. Read the fine print. It may end up saving you a significant amount of money, and, even your car. If you are not comfortable with any part of the agreement do not be afraid to move on to another lender.
Low Interest Title Loans Online
Additionally, our business model includes lower overhead costs, and we pass that savings on to the customer. This results in cheap title loans and low interest title loans online. We do not require our customers to visit us for completely online title loans. Our goal is to make it easy for customers to get a loan and make payments, not difficult.
Same Day Title Loans
During our time optimizing the title loan process to make it faster, easier, and cheaper for the borrower we also incorporated online options. The online application process is very fast and easy with quick approval; and is the first step to getting a title loan with no store visit. The same is true for a title loan with no inspection.
Additionally, the same benefits that have made us the best title loan company in the nation are available with our all of our online title loans. This makes us the best place to get a title loan period. Lower interest rates, no fees, no credit check, and easy payment options. Why pay more for a title loan with a company that does not treat their customers well.
Summary
Title loans, including completely online title loans, title loans with no store visit, and online title loans with no inspection are, in many terms, a lot like regular car title loans but with additional requirements and risks.
These risks can add up to costs and in some cases even a credit check. As with all title loans, it pays to do your research and find the best lender, with a good reputation, offering decent terms. At Fast Title Lenders we have done our best to provide title loan customers with the tools and resources needed to educate themselves on how title loans work. This includes providing alternatives to title loans. Doing so will help avoid getting stuck with a loan you can't get out of that is nearly impossible to repay.
Can I apply for a Title Loan Online?
Yes, applying for a title loan online is easy and only takes a few minutes. Fast Title Lenders has a very easy fast application process. Use our instant online application.
How to Online Title Loans Work?
Online car title loans work similar to vehicle title loans, with a few extra requirements. These include vehicle pictures of the outside, inside, odometer, and VIN number.
How much can I borrow with a Title Loan?
Typically, the loan amount is limited to 50% of the vehicle's value. This assumes you have the ability to repay the loan.