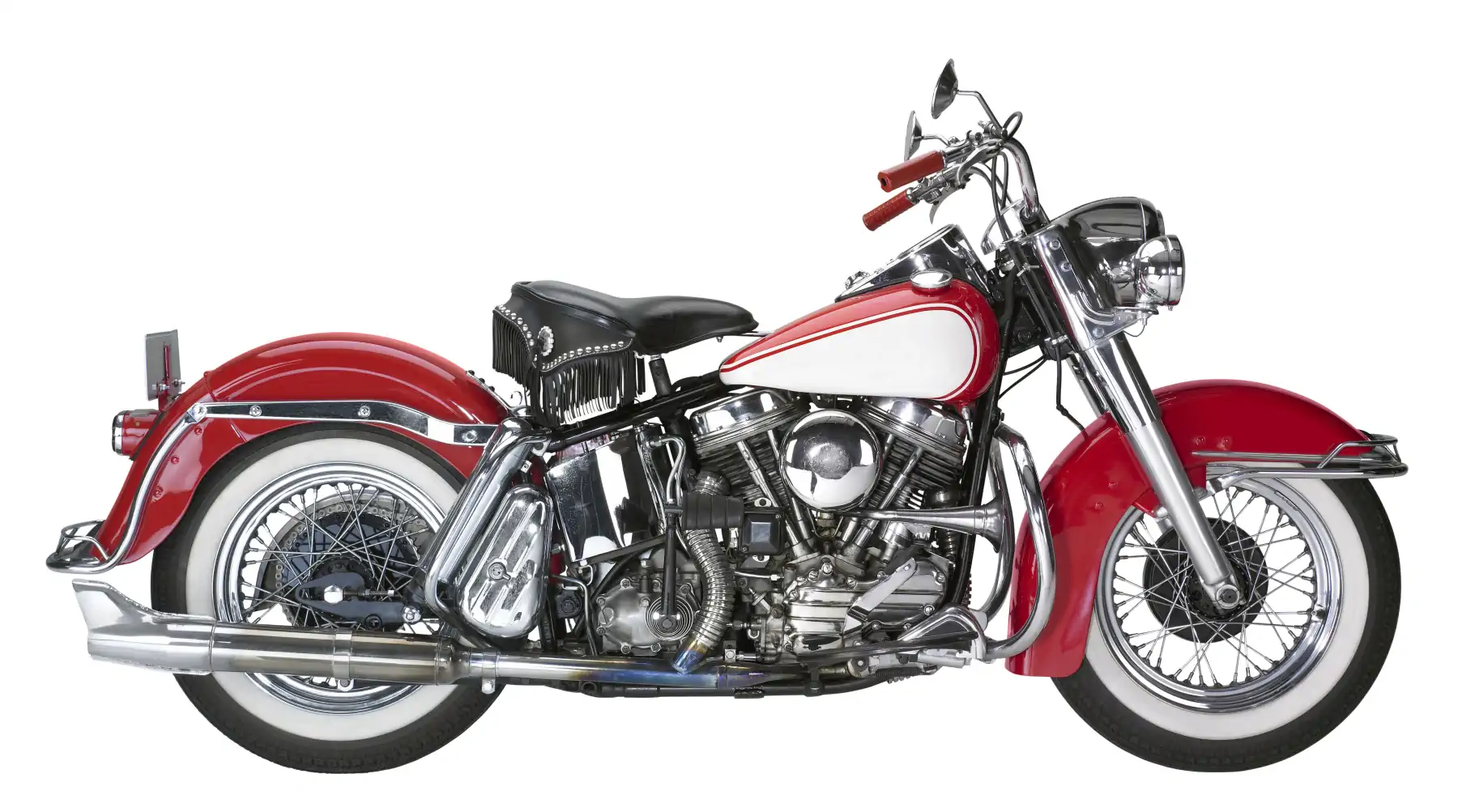 Can I get a Title Loan on an Older (Classic) Motorcycle?
There are plenty of articles written about getting title loans on classic cars, but not many about classic motorcycles. Some classic or vintage motorcycles can have a significant amount of equity.
It is this equity that is used as collateral for the motorcycle title loan. Given that, getting a title loan on a classic motorcycle should be fairly easy if it has enough value to lend on.
Many lenders have a year cutoff for the vehicles they will lend on (this can also include motorcycles). This is usually 10 or 15 years. This means getting a loan on a classic motorcycle title loan with them is not an option.
Motorcycle Value versus Year
We prefer title loans based on the vehicle, in this case the classic motorcycle, value rather than an arbitrary year of manufacture. This makes getting a loan on a motorcycle, regardless of age, possible as long as it is worth enough to lend on.
The best title loan companies, in our opinion, focus on the vehicle value and not just the year or mileage. We prefer the focus is on the value of the vehicle.
Many classic cars and motorcycles have a significant amount of equity, which makes them great for a title loan.
How much will a Classic Motorcycle Title Loan Give Me?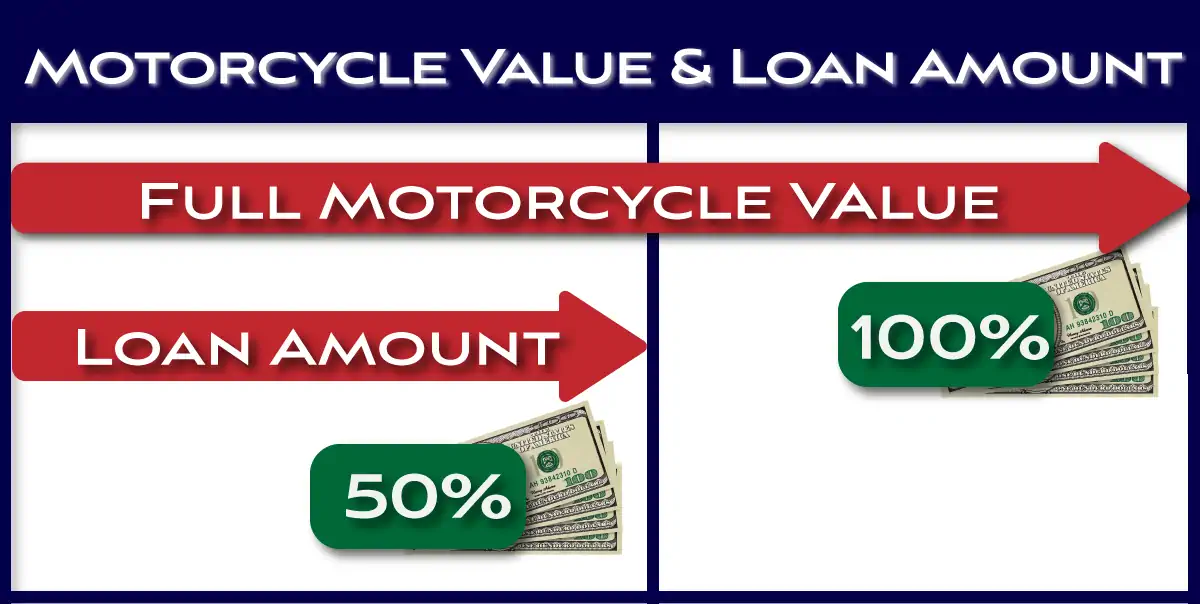 The motorcycle title loan amount is directly related to the amount of equity in the vehicle; which is the fair market value of the classic motorcycle. Typically you can borrow up to 50% of the vehicle's fair market value.
However, getting an accurate value of a classic motorcycle can be challenging. There are online valuation guides but usually these are based on recent sale values. Try to find a reliable source to value your classic motorcycle.
Once you determine the vehicle value, use the title loan calculator to compute a loan amount and term. Find one that results in a monthly payment that meets your expense requirement and fits your budget.
If you are new to title loans, read our complete guide on how to get a title loan. It covers how to determine whether or not you make a good candidate and provides the process for determining the right loan amount.
Amounts and Payments
Once you have an idea of the value of your collector or classic motorcycle, you can start to figure your loan amount. Monthly payments can be adjusted depending on the interest rate and length of the loan.
Find one of the lowest rates for you title loan. To get an idea of your monthly payment and total loan cost, use our title loan calculator to compare different loan amounts and terms. Change the amounts and length until you find a payment that works for you.
Always make sure you can afford the payment without question. Title loans are secured loans. This means you can lose the vehicle, in this case a motorcycle, if you default on the loan.
How to get a Classic or Collector Motorcycle Title Loan
The process for getting a title loan on a classic motorcycle is the same as any title loan. Follow the same simple process (same for motorcycle title loans):
1. Apply Online
First, fill out the quick and easy online application. This assumes you have completed the recommended title loan preparation steps. This included making sure you meet the car title loan requirements.
2. Get Approved
Approval is quick and easy when your car is your credit. Following approval you will nee to complete the classic car title loan agreement. Always read the agreement in full and ask any questions.
3. Receive your Funds
Once you complete your loan agreement you receive your funds. The funding method depends on the type of loan. For example online title loans are often funded by direct deposit.
4. Make your Payments
Step 4 is make your payments. This part of the process occurs after the funding of the loan. It is important to note that the motorcycle title loan does not end after loan funding. Making your payments is a critical step.
With that said, make sure the lender you choose provides a convenient payment method that is easy for you. This can include debit cards and other forms of online payments. If you have to visit the lender in person, that may cause a problem.
5. Get your Title Back
Finally, once you satisfy your loan by making your final payment and reducing the balance to 0, you receive your title back. This is the best part of a classic motorcycle title loan, getting the title back and moving on.
Can I get a Classic Motorcycle Title Loan Online?
Getting a classic motorcycle title loan online is easy with several options. These are the same for classic motorcycles as any other vehicle. For online title loans, there are some additional title loan requirements, primarily pictures of the vehicle.
This is where car and motorcycle title loans differ a bit. For classic car title loans online you need to take pictures of the interior, exterior, odometer, and VIN.
For motorcycles, take similar pictures to properly communicate condition, mileage, and VIN. These will be used to assess the value of the motorcycle.
Income Types for Collector Motorcycle Title Loans
Proof of income is typical required for a collector motorcycle title loan. This does not mean you need to be employed or have a job to get a title loan on a classic motorcycle.
The ability to repay the loan is more important than the income type. As long as you have a means to repay the loan you can qualify for a title loan.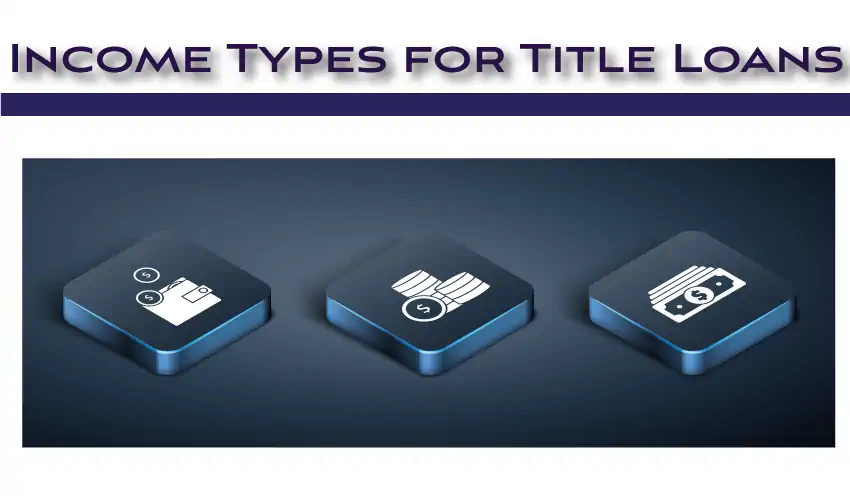 As a last resort, the car itself can be the source of funds to repay the loan. This would require selling the vehicle. While not an ideal option, it is this reason that allows you get a title loan with no job or verification of income.
Title Loan Resources
Getting a title loan can be an intimidating process and is usually done as a last resort. Many times it is during a period of major financial stress and dealing with a lender is the last thing you want to do.
It is important, however, to understand how car title loans work before getting one. We also recommend learning how title loan interest works, as well as how to get the best deal on a title loan.
Simply doing a little research on title loans will put you on a much better position when it comes time to sign the loan agreement. Finally, always read the loan agreement in full before signing.